City or Town Tours are few of the activities offered by travel agencies in popular tourist destinations. Most tourists would definitely avail this! Why? Well of course, it is less hassle and pretty convenient! And so is the Coron Town Tour!
Coron, Palawan, being one of the Philippine's top tourist destination, is no exception to that. Upon arrival at the Francisco B. Reyes Airport in Busuanga, several travel agents will greet you with their own pamphlets for numerous tours in Coron and this includes the Coron, Palawan Town Tour.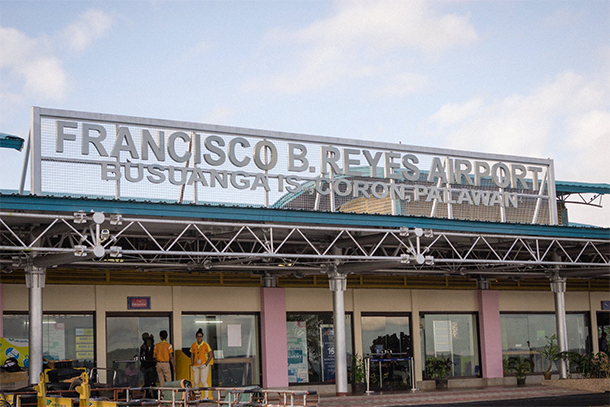 This is great and all, but there are several reasons why doing your own Coron, Palawan Town Tour is much better than joining town tours from agencies.
Personally, I've got nothing against these tours, I've even availed some of them on my travels before. However, I know there are some of us here that would like to explore a certain area at our own pace (and maybe save a couple of peso or dollars along the way, too!)
Here's several reasons why you should DIY your Coron Town Tour:
1. Coron, Palawan Is Small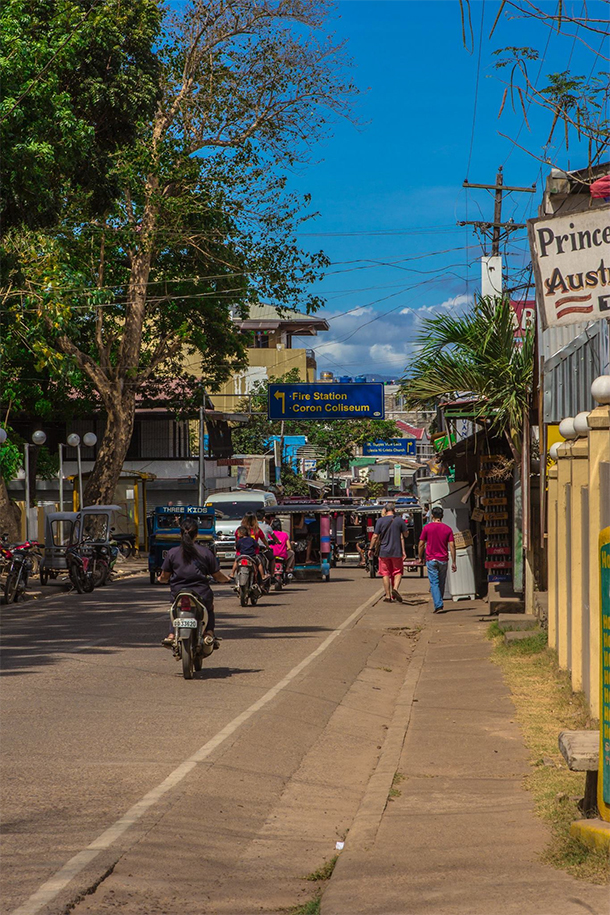 Coron is not a very big town. The attractions listed on the Coron town tour are a couple of blocks away from each other (except for the Maquinit Hot Springs).
If you love walking, then you can walk your way around the town and get that much needed exercise. We saw a lot of tourists making their way around the town just walking and if they can do it, so can you!
If not, then you can get almost anywhere by tricycle. It will cost you around 10 Php only (0.20 USD) – that's per person and per ride.
2. Spend Less

The Coron Town Tour usually costs around 500-700 Php (10-14 USD). But, if you DIY, you can save about 100-200 Php (2-4 USD) each or even more!
For our Coron Town Tour, we walked from the St. Augustine Church to the Lualhati Park prior to hiring a tricycle to take us to the Souvenir Shop, Coron Cashew Harvest, Mt. Tapyas and Maquinit Hot Springs.
Total expense was around 347.5 Php (6.97 USD). We were able to save and enjoy the town at our pace.
3. Explore More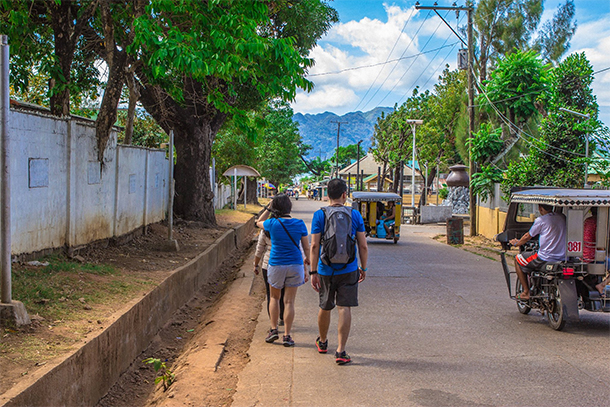 The town tour usually includes 6 places only and if you 'Do It Yourself' (DIY) you get to explore more of what the town offers! During our Coron town tour, we were able to explore the public market (where they sell the famous Danggit Lamayan), see the Sleeping Giant, visit other souvenir shops and most important of all, we were able to familiarize ourselves with the town!
4. Discover and Support Local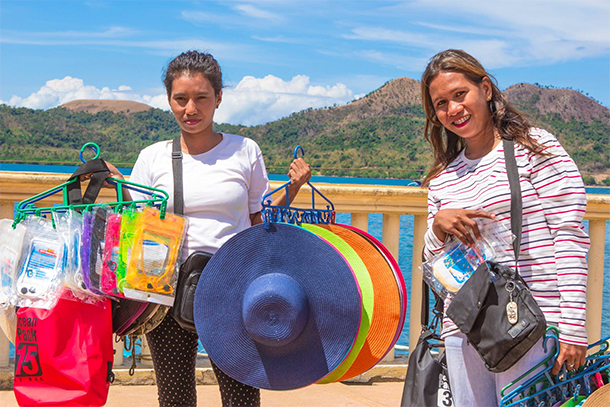 We hired a tricycle to take us from the Lualhati Park to the Souvenir Shop to the Coron Cashew Harvest to Mt. Tapyas and the Maquinit Hot Springs. By doing so, we were able to help locals earn and at the same time hear funny anecdotes and great trivia about Coron.
5. Learn From the Experience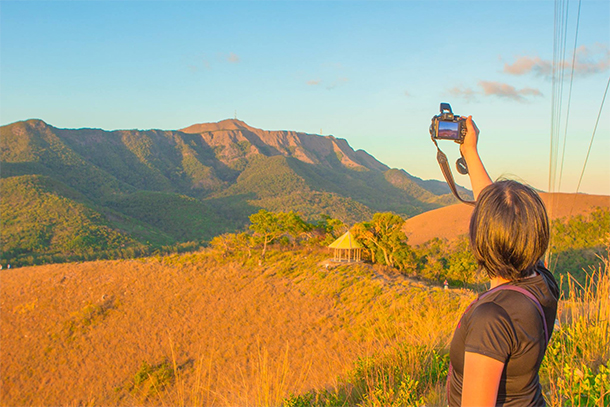 Well, the great thing about taking the time to explore the town by yourself (or with your companions) and not relying on travel agencies, is that you get to learn. Learn how to navigate the place (can be beneficial on your next trip may it be in Coron again or to some other awesome place) and be the wise traveler that you can be!
Funny thing about going on your own and exploring it at your own pace is that you get to be a lot wiser in terms of spending your time and being the ultimate traveler in you!
Like most of Palawan's tourist attractions, Coron has a lot of amazing places to visit!
Below are the Coron Tourist Attractions that you can visit:
St. Augustine Church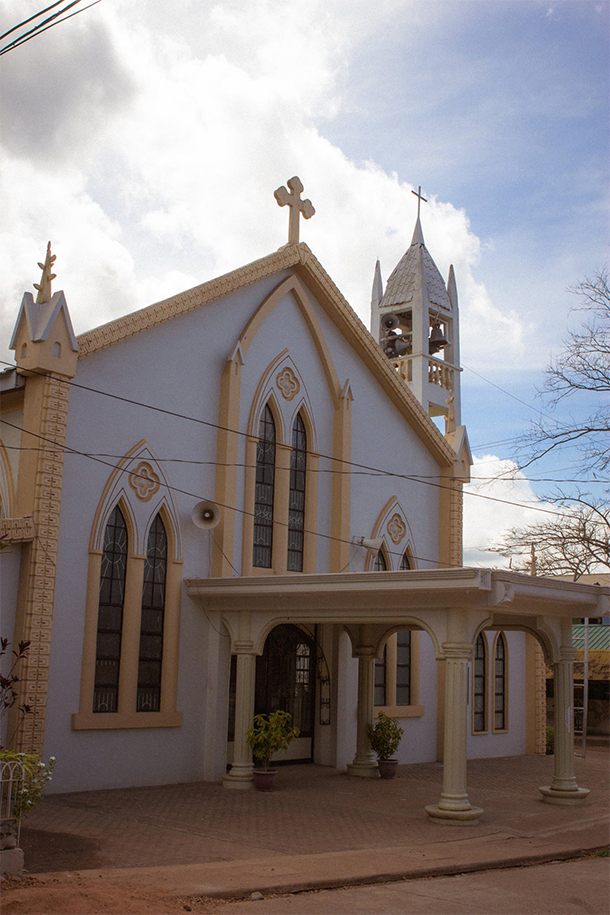 Our first stop was the St. Augustine Church. It is strategically located in the town center and it was near our accommodation in Coron.
The church was built on 1901 and had some major renovations throughout the years. I love the the facade and the interior of the church. It was clean and – despite being at the town center – it was very peaceful.
Town Plaza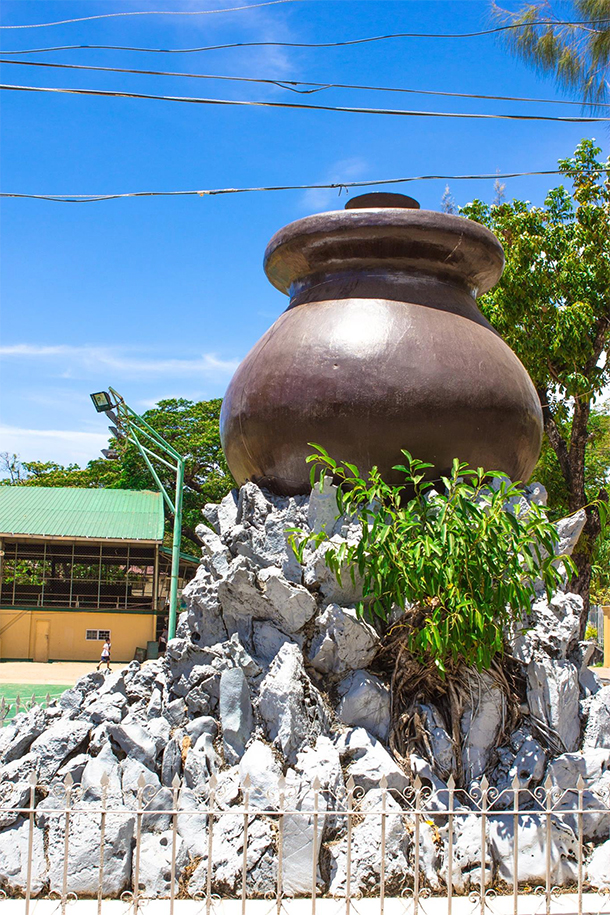 The Town Plaza is a block or two away from the St. Augustine Church – less than a 5-minute walk. We started our tour around 10 AM, so it was a bit hot outside at this time.
At the Town Plaza, we saw this life sized concrete 'Kulon' or pot which – according to locals – derived the name of Coron.
We manoeuvred our way through the town, discovering some small shops and local food stops, before finding the Lualhati Park near the harbor.
Lualhati Park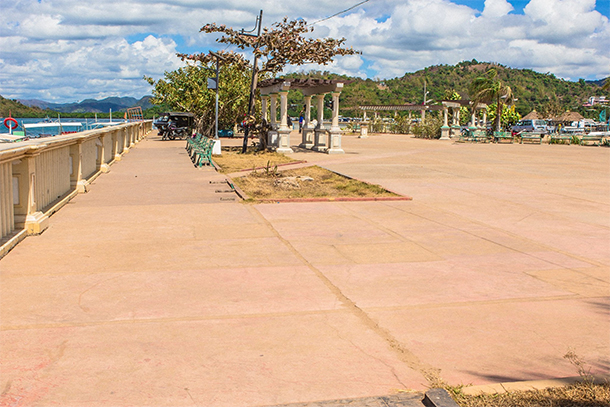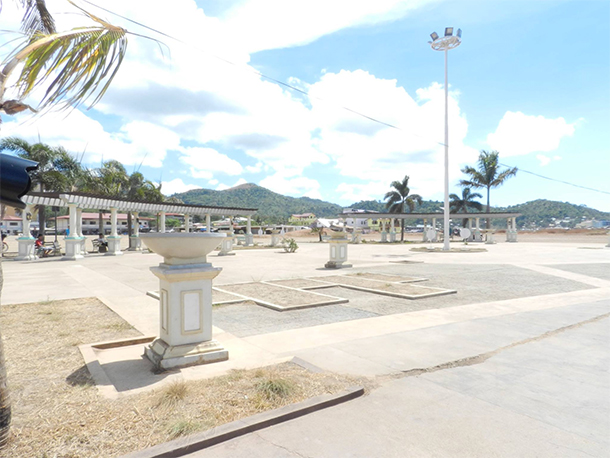 The Lualhati Park is Coron's very own bay walk. It's a spacious area where you can grab a bike and ride around or just enjoy the views that it offers.
Here, we were introduced to what the locals call as the 'Sleeping Giant'. It's actually a unique formation of the mountains of a man sleeping. Cool, huh?!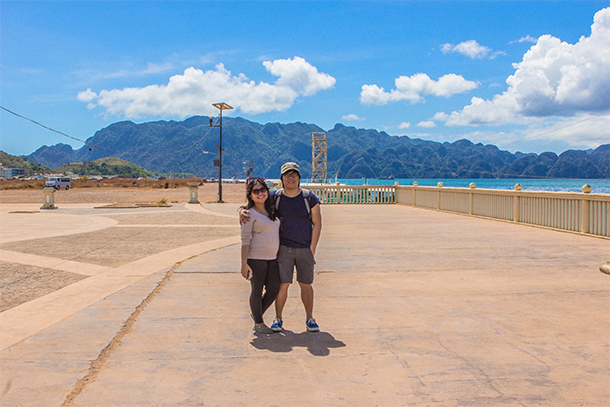 After taking a few pictures and enjoying the view, we decided to hire the local tricycle to take us to the Souvenir Shop and the Coron Cashew Harvest. It was pretty hot at this time and the walking under the heat of the sun was tiring especially for me – pregnant here!).
We did a quick visit to the Coron Public Market to check out the prices of the Danggit Lamayo. We were thinking of reserving some to take with us to Cebu. But since we had a connecting flight going home, we decided not to. We already pre-booked our flight prior to the availability of a local airline's direct flight from Cebu to Busuanga.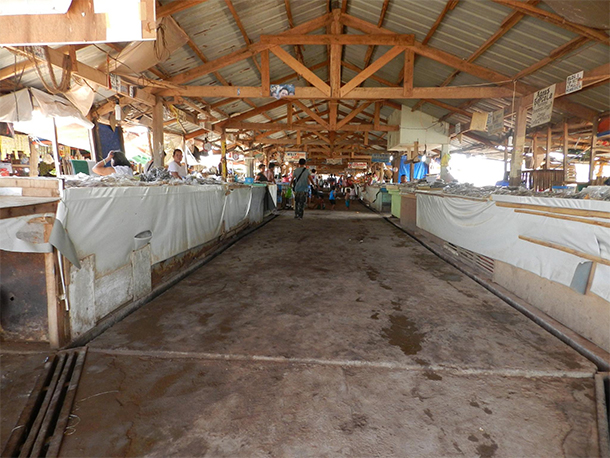 Souvenir Shop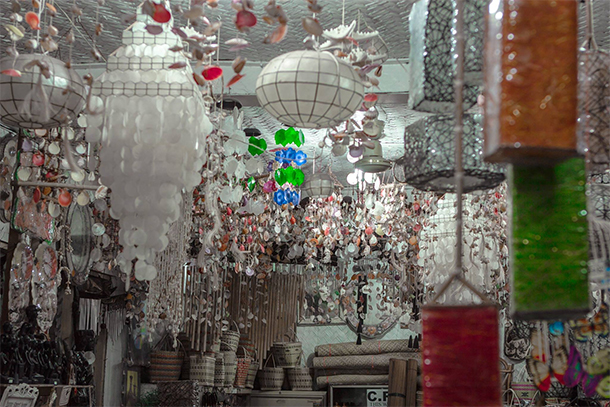 The Souvenir Shop is a few blocks away from the Lualhati Park. It has tons of souvenirs available that you can choose from, including food, shirts, scarves, coin purse, bags and many more.
The shop is the perfect place for tourists who love bringing one or two 'pasalubong' for families and friends back home.
Coron Cashew Harvest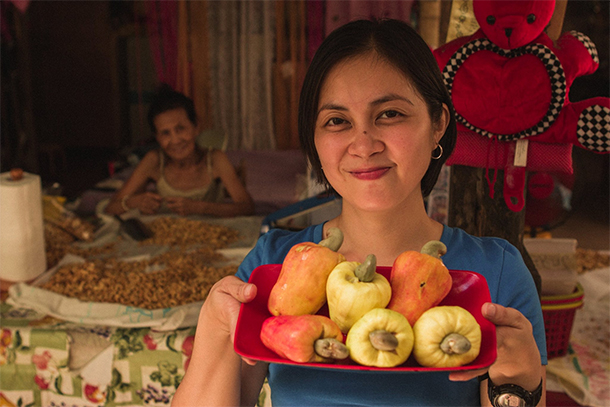 From the Souvenir Shop, we headed to the Coron Cashew Harvest. It's a local shop that is famous for its high quality cashew nuts.
The Coron Cashew Harvest has been featured several times by local media and is managed by 'Nanay Lita',. We wondered at first why it was included in the Coron, Palawan Town Tour but upon getting there, we understood why.
Aside from its hospitable host – Nanay Lita- the cashew nuts were made fresh! Trust me, they were indeed!
They have several flavors or varieties including Garlic Cashew and Brittle. Yum-Yum! A definite must-try delicacy in Coron!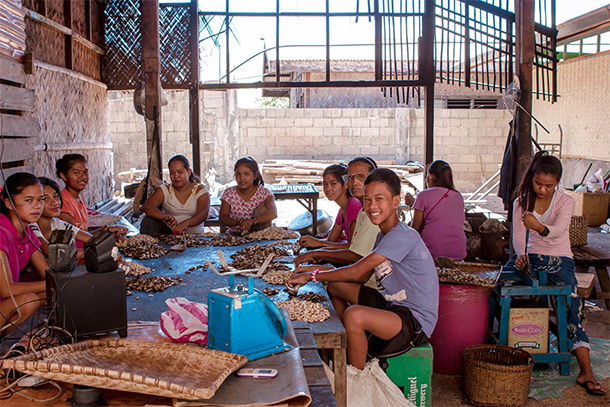 Nanay Lita even gave us a tour in their factory where several workers were busy cutting and preparing the nuts for roasting. We were also able to taste the cashew fruit where the seed is taken from. It was yummy!
It was around 12 NN when we left the Coron Cashew Harvest and decided to head back to our lodge so that we can have our lunch.
We decided to hire the same tricycle again for our visit to the Mt. Tapyas View Deck and Maquinit Hot Springs later in the afternoon. Around 4 in the afternoon was the best time to visit the last 2 remaining attractions to better enjoy it.
Mt. Tapyas View Deck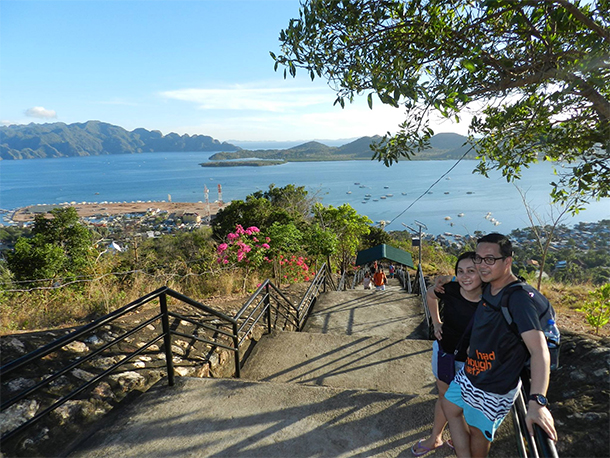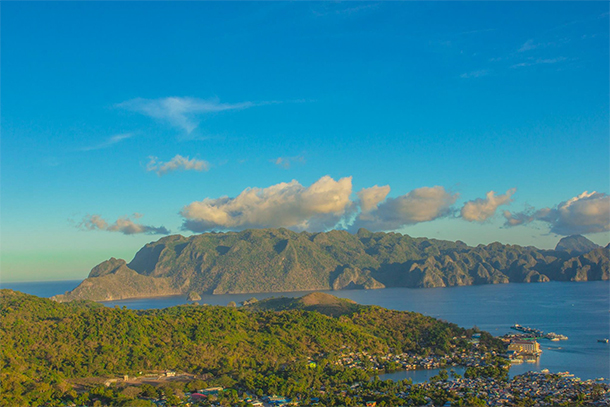 Mt. Tapyas is a mountain (obviously) with around 720 steps and is one of the highlights of the Coron, Palawan Town Tour. It provides one of the most astonishing views of Coron so the climb is definitely worth it!
The path going up is clean and maintained, so if you wish to rest for a few minutes before continuing the climb, then it's all right.
Please make sure to bring lots of fluid to avoid being dehydrated as the climb can really work you up! You can take amazing photos almost anywhere when you get there!
Maquinit Hot Spring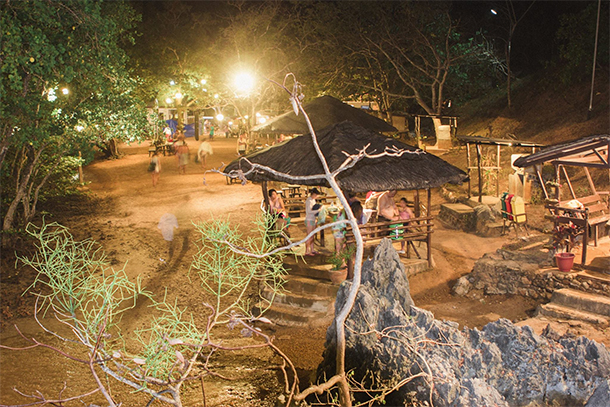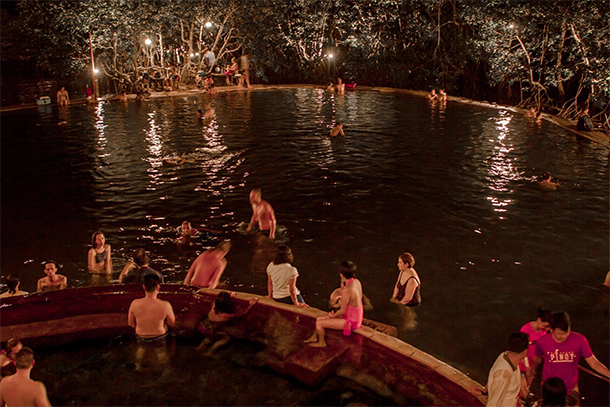 After the tiring climb, the Maquinit Hot Spring will definitely help soothe those stressed muscles!
The Hot Spring is located outside the town (it was around a 30-45 minutes ride on the tricycle from the town proper). It was a bit late when we got there and there were still many people enjoying the place.
Among the places included in the Coron Town Tour, the Maquinit Hot Springs was the only attraction with the entrance fee (200 Php per person). There were a couple of cottages that you can use inside to leave your things.
The water was indeed hot, which was why night time was the best time to visit. I, for one, satisfied myself by soaking my tired feet on the lukewarm water. Just like in our recent trip to Camiguin with the hot and cold springs, the experience was great!
We left the Hot Springs at around 9 PM, completing our very own Coron, Palawan Town Tour. It was such a nice experience getting around the town and knowing its locals. What a fun and relaxing day indeed!
Have you tried to DIY your trips before? We did that too when we were in Hongkong earlier this year– except for our Macau tour- making our way around the city all by ourselves and completely relying on maps. How about your trip? Tell us about it!
Like This Post? Pin It!