When we travel to a new place, we always make sure that we eat right and on time (who would want a sick stomach while on travel?). That's why on our trip to Coron, we tried our best to check out the most delicious Coron delicacies and best Coron restaurants!
Planning our trip includes finding the most cleanest, safest, tastiest and affordable (for those who are on budget) food outlets and restaurants there is. And traveling to Coron is no exception.
We stayed there for about 3 days and like everyone else, we have searched yummy Coron, Palawan delicacy and restaurants' worth trying while we were there. Luckily, we found just that!
Coron Restaurants to Grab a Bite
One thing we really loved about Palawan is the fresh seafood. It's such a nice change from the seafood found usually at market stalls or groceries that we buy back home. So if you're a seafood-lover, Coron, Palawan might just be the top choice for you!
It was a short visit but I think we have found some interesting Coron restaurants that you should try also when you visit. Here is a short but worth it recommended must-try food and Coron restaurants that you should not miss!
Lolo Nonoy's Food Station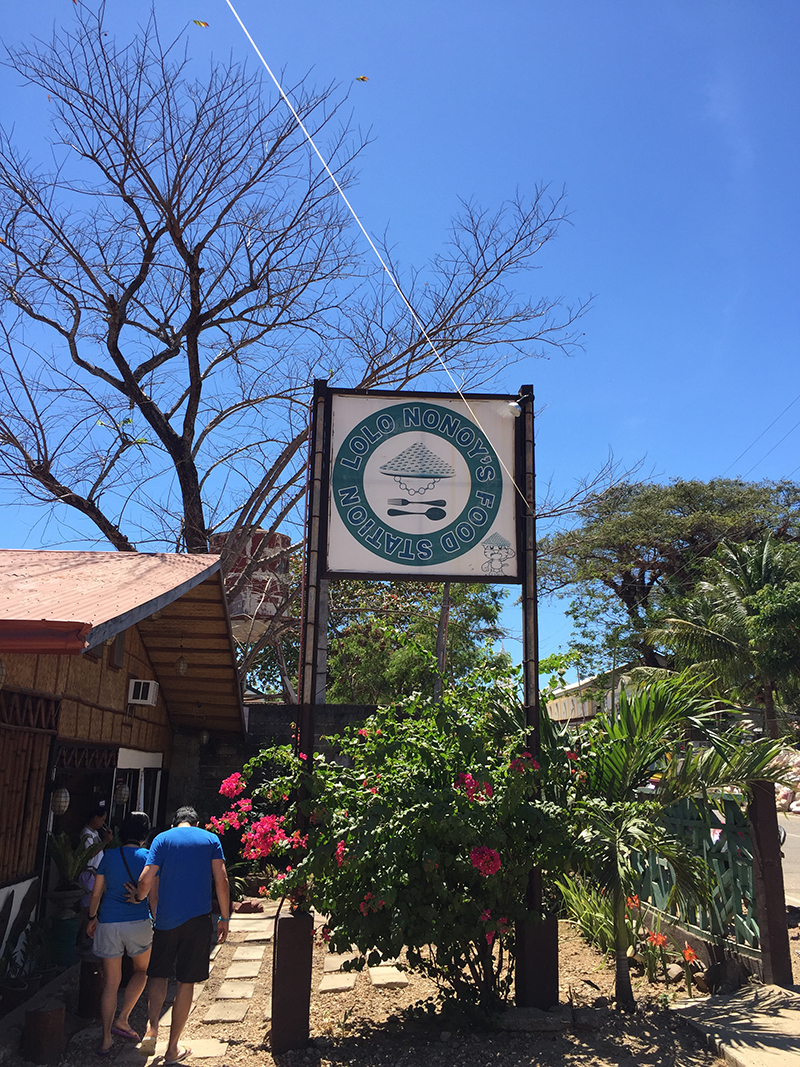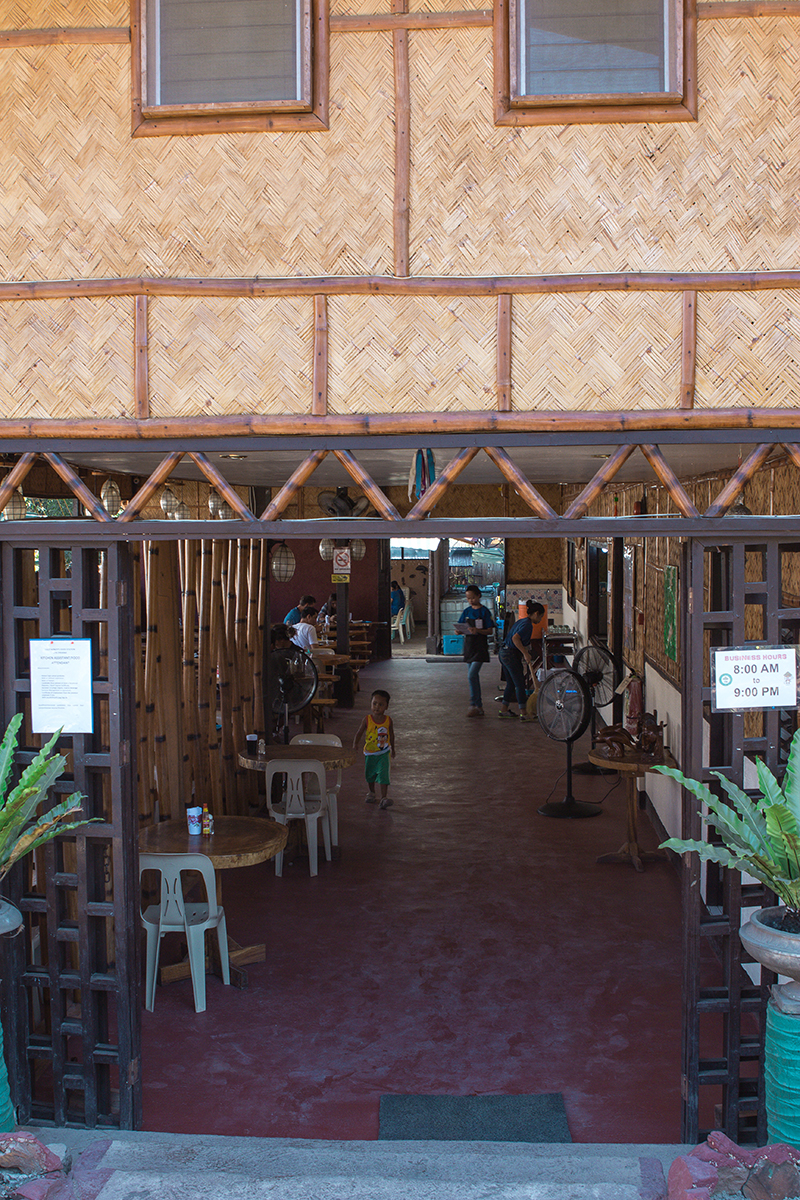 Our first day in Coron was mostly spent exploring the town. It was a hot day, thus we were looking for something to eat near our accommodation.
Lolo Nonoy's was a perfect choice since it was just a few distance away from the lodge where we were staying. The place was quite popular among the locals and foreigners.
We were always passing by the place when we were going around the town and it was noticeable that there were many patrons eating here (not to mention, it was also recommended by our guide – a local of Coron – as one of the most preferred places to eat).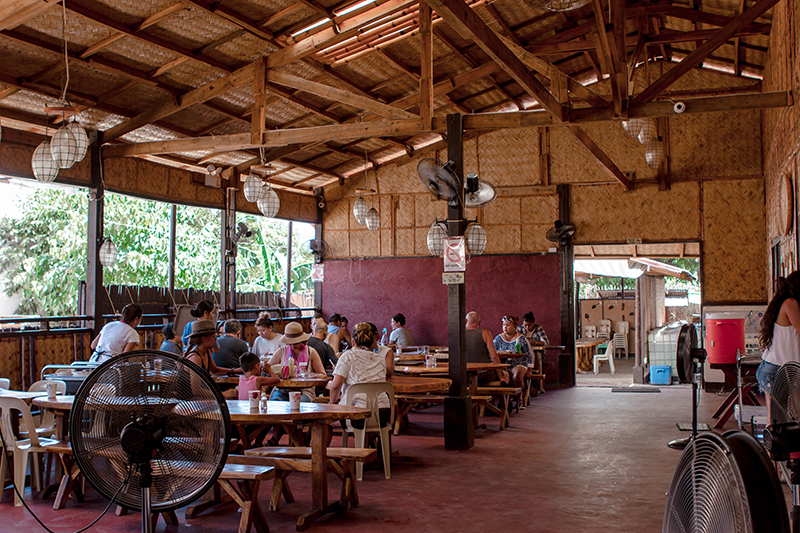 Lolo Nonoy's had a simple and and homey feel about it. When we got there, the place was not too busy (it was way past lunch) so we got a pretty good selection of available seats.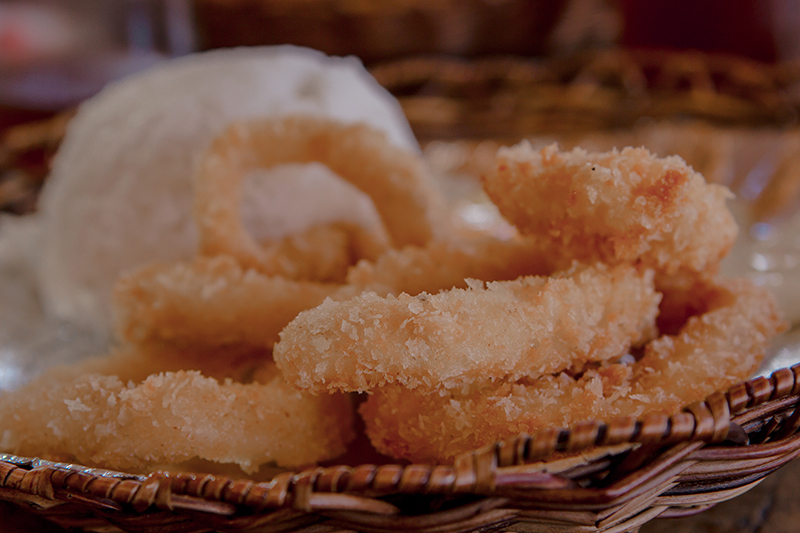 There were several available dishes available at the menu. You can either choose from the available food at their food stand or order right from the menu.
The serving per menu was good for sharing, I guess, not unless you are super hungry. They had set meals which was good for us. My sister and my husband both tried Calamares and it was pretty tasty!
KT's Sinugba sa Balay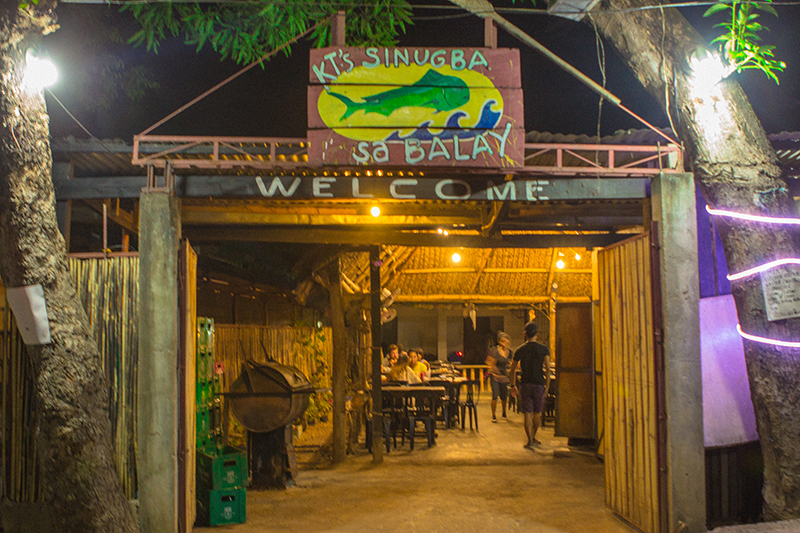 We had our dinner at the KT's Sinugba sa Balay also a few blocks from the lodge where we were staying.
As you are about to enter the place, the smell of the grilling food will make your mouth water with anticipation. It was a bit packed with patrons when we arrived, not a surprise since everyone must be famished (like us) as it was around 7 or 8 PM already.
We got a table near the counter and kitchen where the smell of 'sinugba' was pretty dominant. It took a while before our order was taken and served but I think it was understandable since there were plenty of customers at the time of our visit.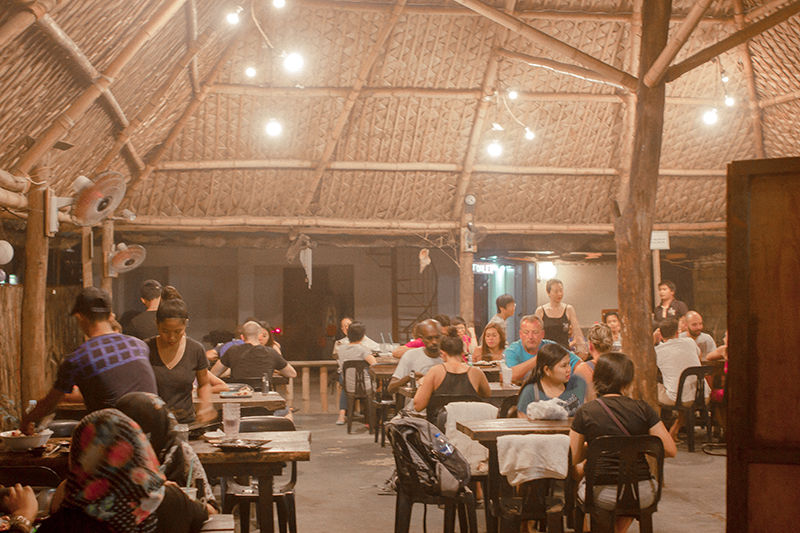 KT's Sinugba sa Balay had a busy ambiance, and just like Lolo Nonoy's, it was partially self-service (service water is available anytime and can be accessed near the counter, and you have to get your own spoon and fork at the same table where the service water and the glasses are placed). The set-up was pretty simple and basic.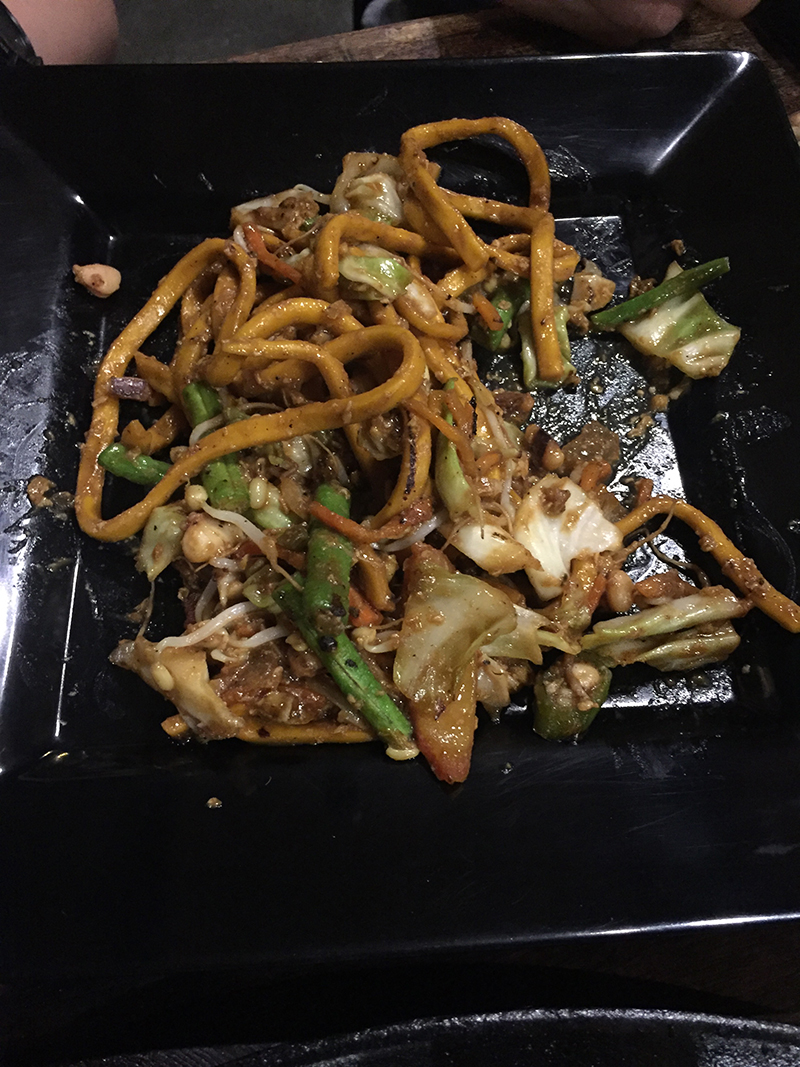 Their menu was also good for sharing and for our dinner, we had the Seafood Mee-Goreng & Sizzling Squid. Yum-Yum!
Lobster King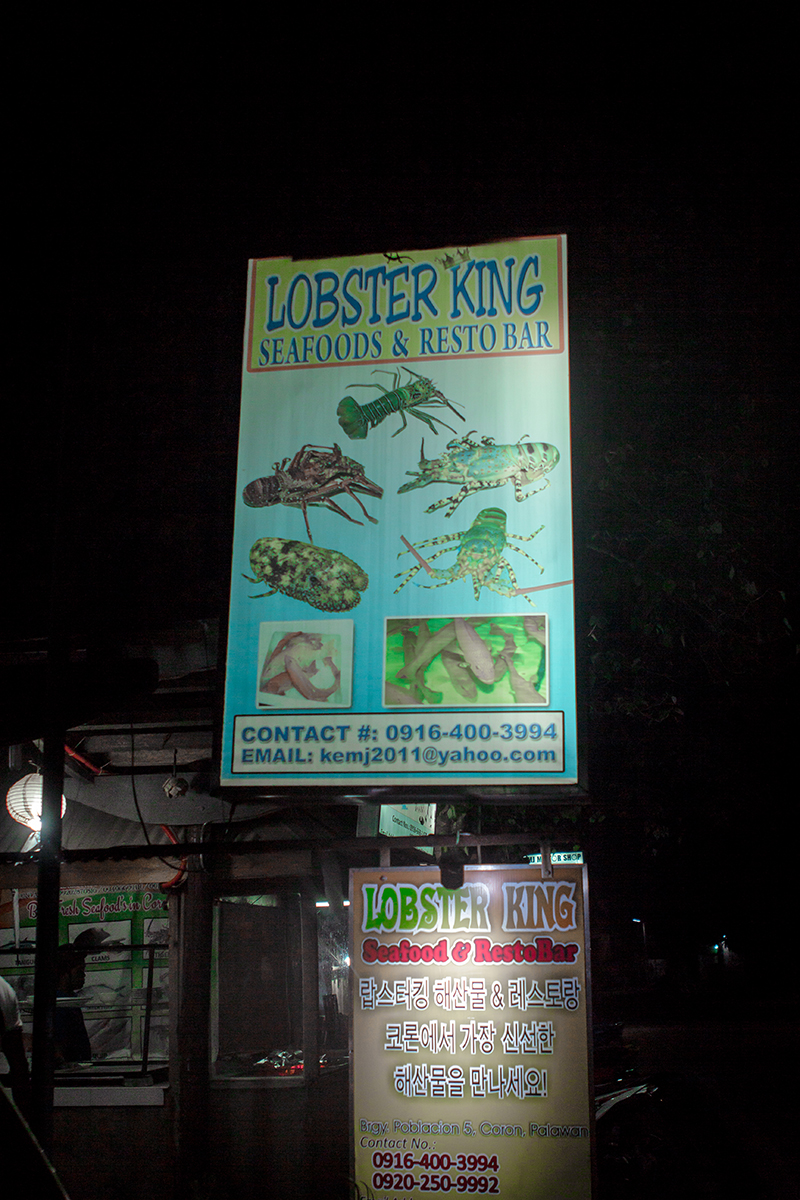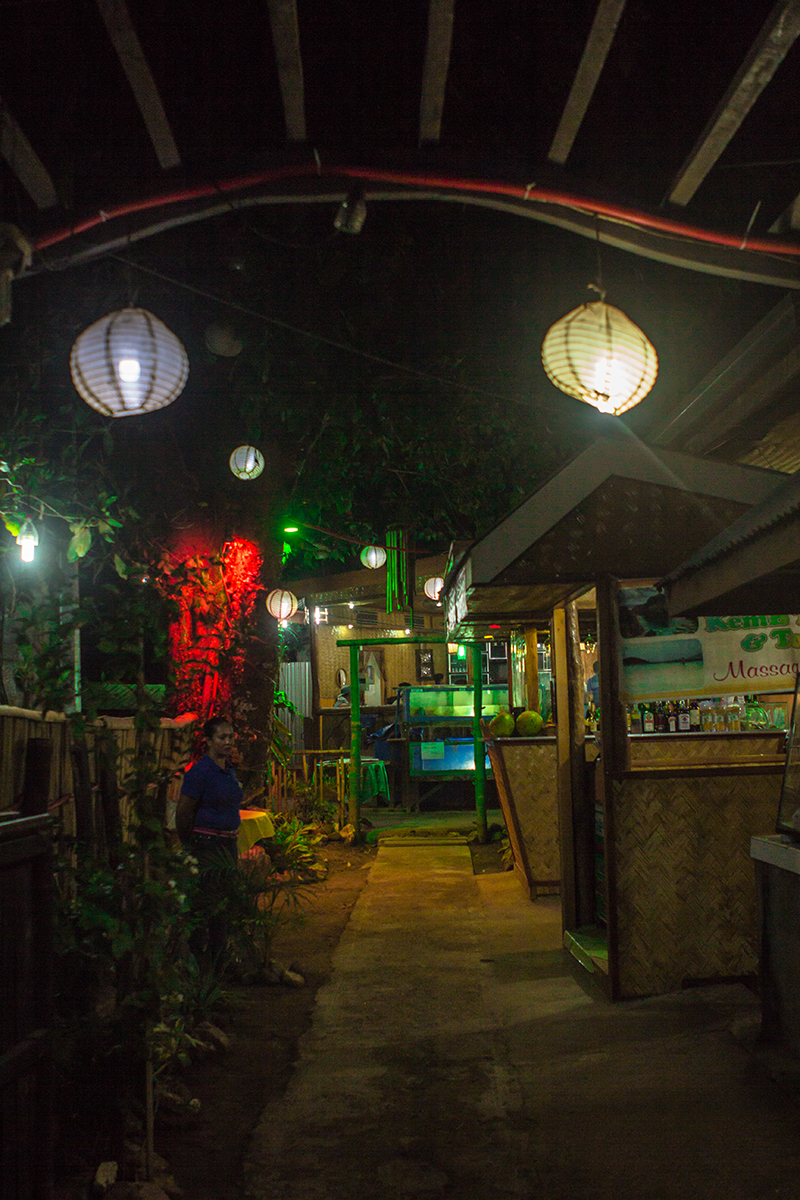 Coron's Lobster King is definitely a must-try if you visit this small yet busy town. It was a recommended dining option in Coron and I must say, we were not disappointed.
From the name of the restaurant itself, Lobster King's must-try dish is the lobster itself. You get to choose what type of dish you want the lobster to be cooked (they got several selections to choose from).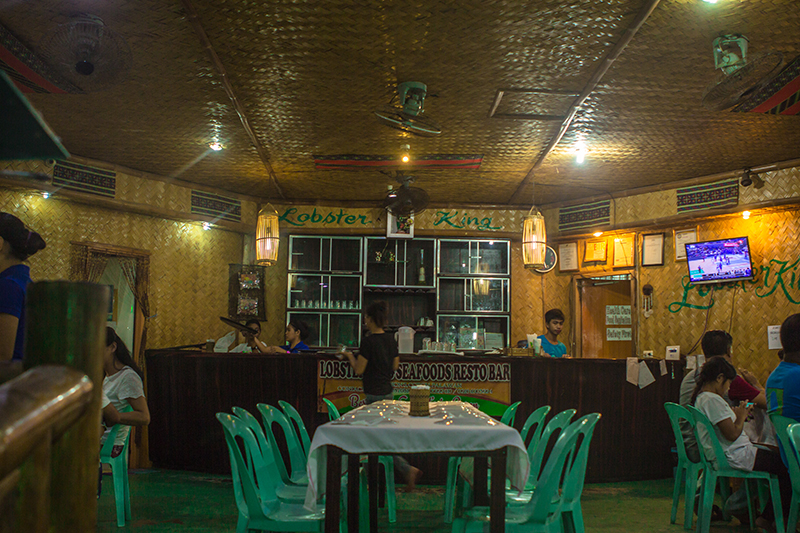 The Lobster King is a few kilometers away from our accommodation, so we needed to take the local tricycle (costs around 10 Php each or 0.20 USD).
From the outside, the place looks small but upon entering, the restaurant is pretty spacious and well-lighted. They have seats on small bamboo huts aside from the usual chairs and table.
We didn't get a chance to sit there though since it was already occupied when we arrived.
They also displayed some lobsters on an aquarium inside the restaurant for the customers wishing to see the actual lobsters that they will be eating.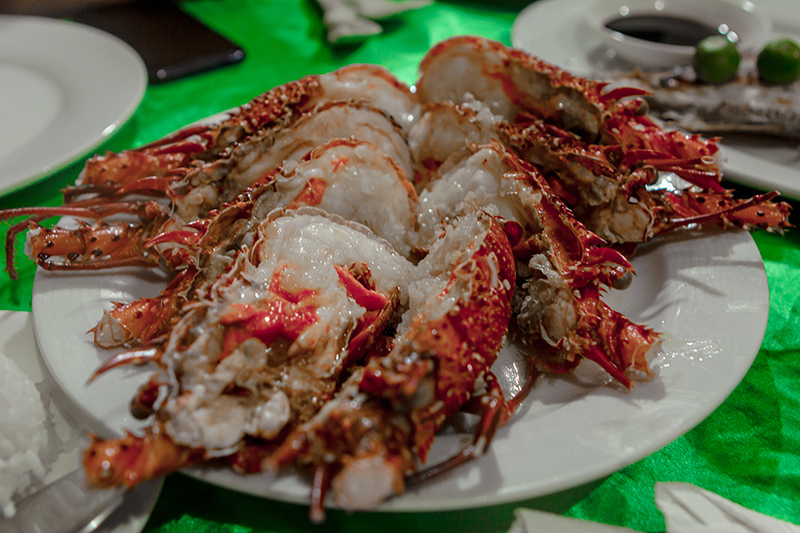 We ordered our Live Lobster with butter garlic. It was delicious!
Santino's Grill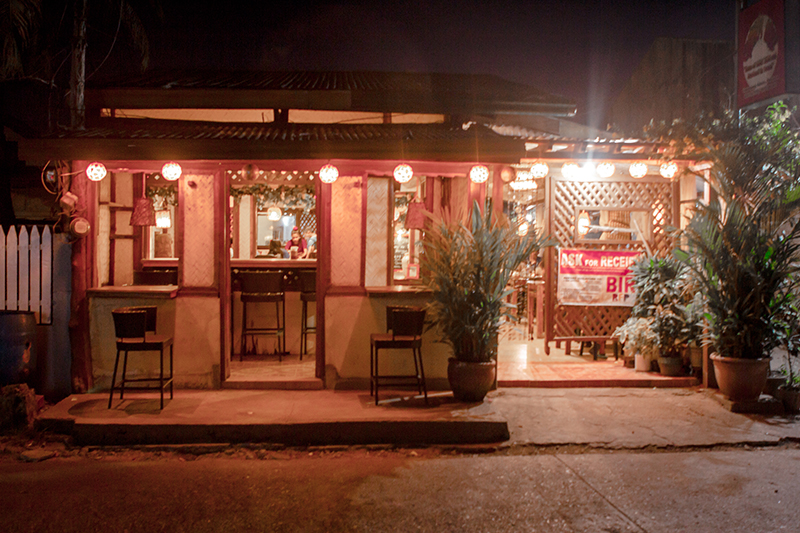 Another recommended must-try is the Santino's Grill. Just like the Lobster King, Santino's Grill is located a few kilometers away from our lodge (our accommodation was conveniently located near the center of the town, by the way) so we had to take the tricycle again with the same amount of fare.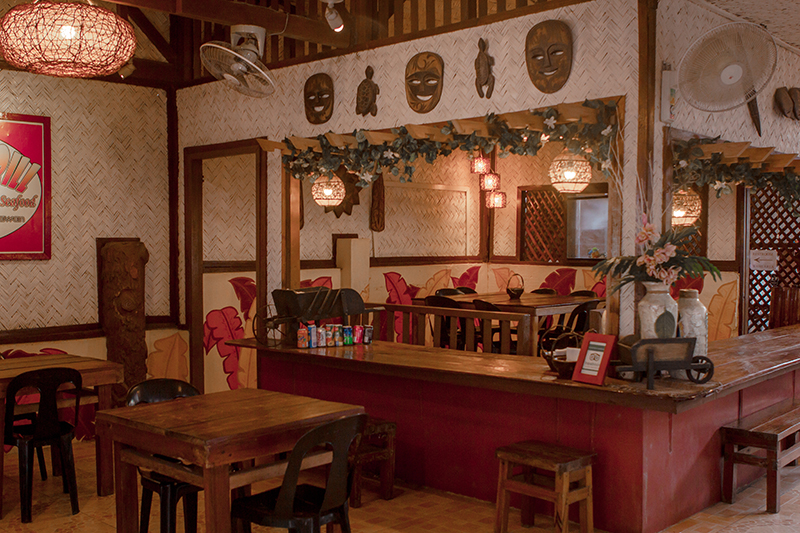 Like most of Coron restaurants, Santino's Grill is also a bit small and homey but with a more charming look. It's dimly lit that it adds a bit of cool ambiance to the place.
We were pretty early when we arrived there, so we got to choose a fairly decent place to sit. 🙂 As the night got deeper and it got closer to having dinner, more customers had begun arriving and choosing for nice places to seat.
Some even sent a party of two to reserve their seats before the rest of their companions arrived – a sign perhaps of the popularity of the place to tourists and locals.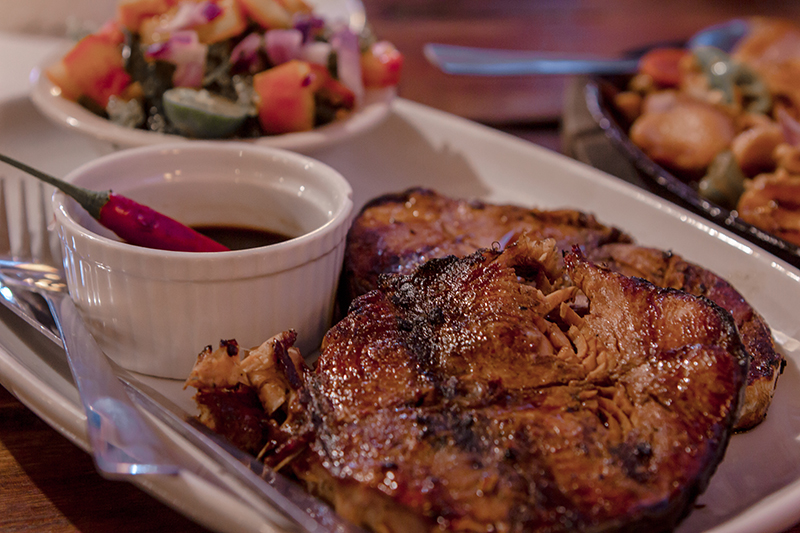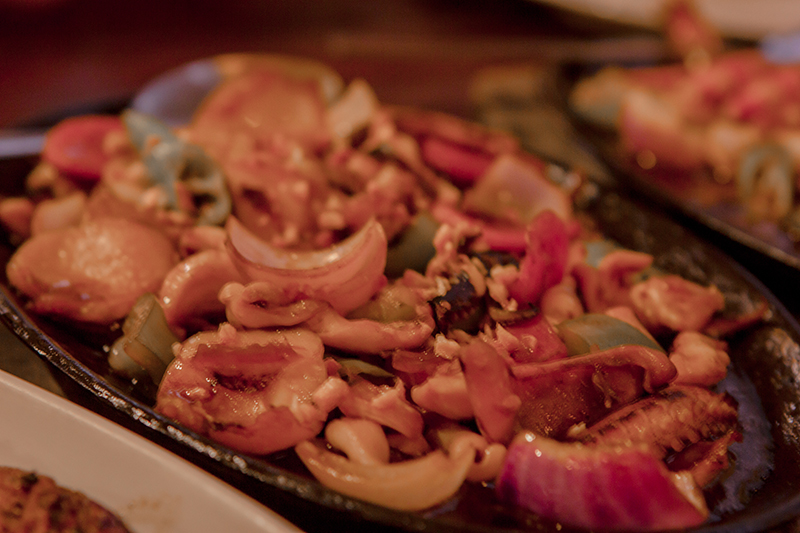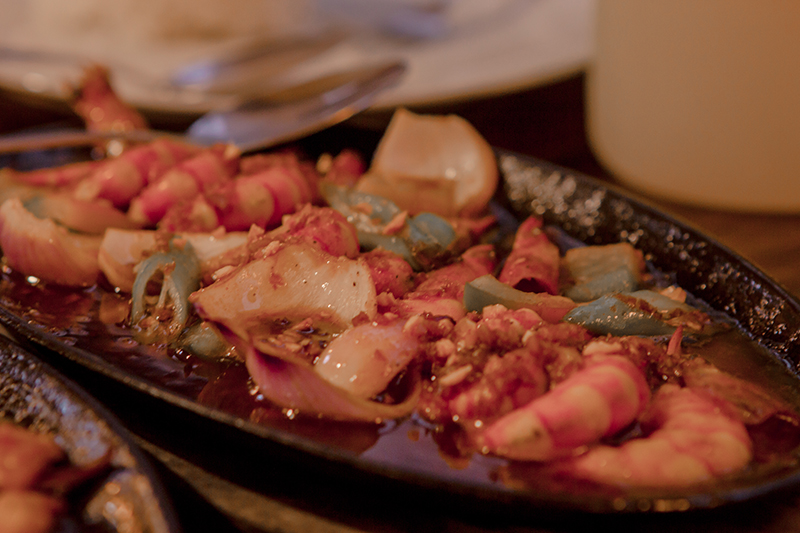 Santino's must-try was the Baby Back Ribs, we on the other hand, decided to try their seafood dishes. They were as tasty as expected. 🙂
Coron Delicacy Worth Tasting
Aside from the Coron restaurants, you should also try some Coron delicacies while you are there. Here are some of our recommended food!
Danggit Lamayo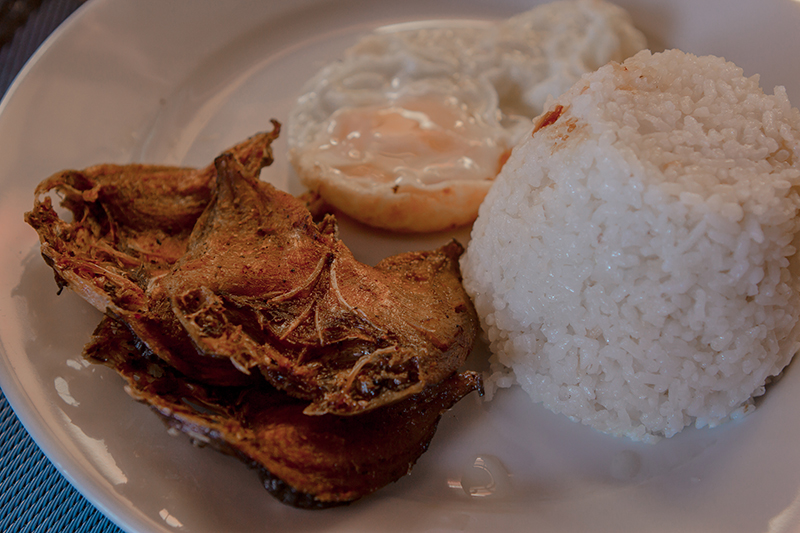 If there's one thing that you should definitely try in Coron that is their Danggit Lamayo. It is a freshly marinated danggit with vinegar, pepper and garlic and is quite popular in Palawan.
We first tried it during breakfast and it was amazing! Instead of the usually sun-dried danggit found in Cebu, the Danggit Lamayo in Palawan is bigger with more fish meat that you can taste. It is best paired with vinegar and garlic rice (Yummy!).
Cashew Nuts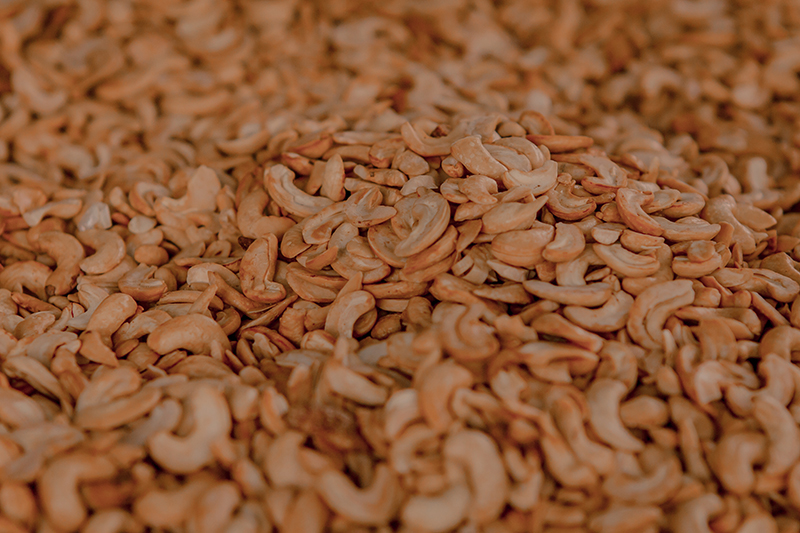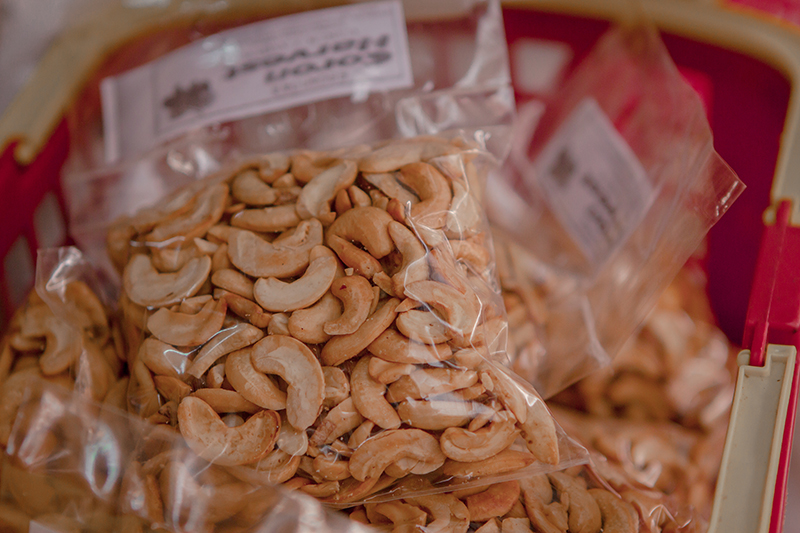 Craving for some nuts? Well, Coron, Palawan has the Cashew Nuts to satisfy you.
I first tried the Cashew Nuts on one of our trips to Puerto Princesa before, but I never tried tasting the freshly made Cashew Nuts.
Unlike the regular peanuts, cashew nuts have this creamy taste that leaves you wanting for more.
Price ranges from 100 Php to 400 Php per pack (about 2.01 USD to 8.03 USD). Its a nice food to be munching about while you're walking around town. Or a great snack while you are having a few moments to yourself and just enjoying the view!
I'm pretty sure there are still a lot of Coron restaurants and delicacy that are worth trying out. Granted, we were not able to explore all the food and dining places that Coron, Palawan has to offer.
We were, nevertheless, satisfied nevertheless of the choices we have made and the places we have visited.
We, however, will be updating this list when we go back and explore more. What's your favorite restaurant or food in Coron, Palawan? We'd love to hear from you!
Want to know more about Palawan? Check out its top tourist destinations!
Like This Post? Pin It!