Have you already planned your 3-day Hong Kong Macau itinerary? If not yet, here's a guide on how you can
A normal traveller will be able to spend around 2-3 days to travel a specific place. And, as a frequent traveller myself, 2-3 days isn't enough to cover all the places that you want to visit. Particularly if you are traveling to cities like Hongkong and Macau on a tight itinerary.
Not unless of course you have all the time in the world and that you have the budget to cover all the expenses that you will need. The key to having a well-spent vacation, as frequently advised, is to have an itinerary planned ahead.
Take for example our recent trip to Hong Kong and Macau with my travel buddy (husband) and some of my closest friends. We had 3 days to explore Hong Kong and Macau and a budget to match.
It does help of course, if you have a friend whose pretty keen on budgeting and keeping a detailed itinerary. Cheers! ;).
With a budget running from 198 – 397 USD (10,000 – 20,000 Php), excluding airfare, we were able to visit the places that matters most and stay in a clean and secure hostel. You can also check our tips when traveling on a tight budget to help you.
Here is how we planned our Hong Kong Macau itinerary for 3 days:
Hongkong Macau Itinerary: Day 1
We arrived at Hong Kong International Airport at around 9am, queued the immigration line and went directly to the Bus Stop for our ride to Mong Kok.
Our companions had gotten us our Octopus Card at the Airport Express Customer Service Centre before we arrived (our flight was from Cebu while theirs was from Manila).
The Octopus Card is pretty much helpful if you are visiting Hong Kong for a few days. You can use it to pay your public transport (e.g train & bus fare), shopping and food spree. Also, grab a map of the city, with the MTR System Map.
The airport has its designated stand where you can get pamphlets and city guides. It is such a big help especially if you want to explore the city on your own.
We stayed at the Johnson Hostel on Sincere House at Argyle Street, Mong Kok – a very nice choice and good value for money. The place and the rooms are very clean, has Wi-Fi and is located near affordable dining and shopping options.
This is a nice change from our previous visit in Hong Kong where we stayed at hotels, but was not worth the price we paid since we were out all day.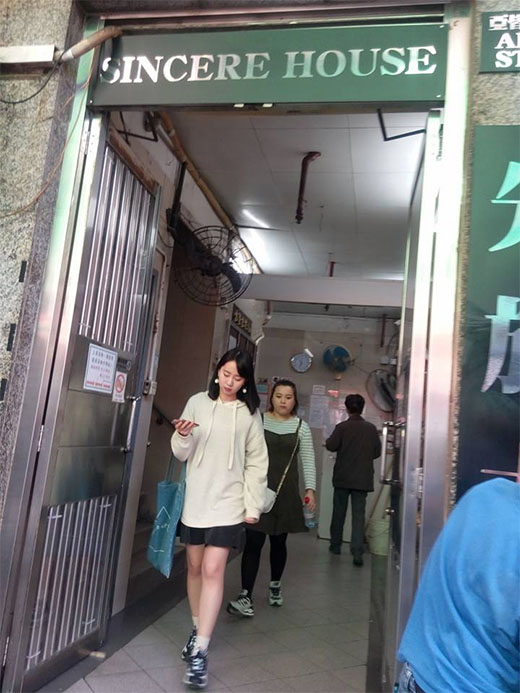 After a quick lunch, we took the MTR train to Diamond Hill Station. We wanted to explore the Nan Lian Garden in Fung Tak Road. The garden is such a refreshing sight from the sprawling city of Hong Kong, with its hills, springs, waterfalls and ponds.
There are no entrance fees upon entry so you can visit the garden numerous times during your stay in HongKong.
You can grab a pamphlet at the entrance for more details about the garden and just roam around the beautiful scenery, taking in the temples, trees and rock formations.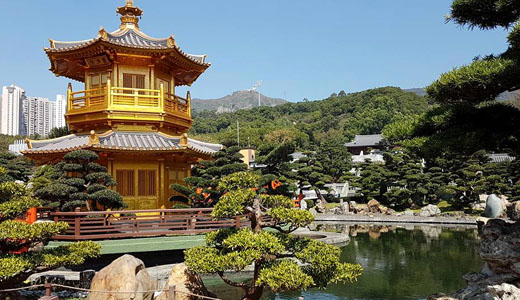 Adjoining the garden is the Chi Lin Nunnery, connected by the Nan Lion Rock. We did not get to explore the entire area, but we have enjoyed its picturesque exterior nevertheless.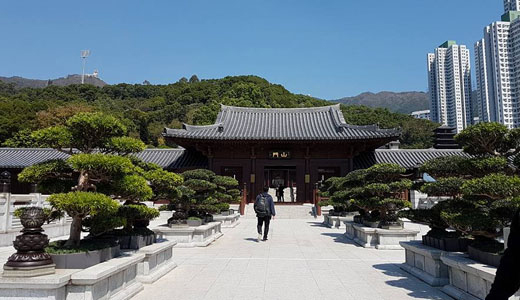 For tourists, one of the must-see places in Hong Kong that you can include in your Hong Kong Macau itinerary is in Kowloon. Particularly at the Victoria Harbor waterfront where you can see the iconic Hong Kong Island skyline (the Symphony of Lights can be viewed here daily, weather permitting, at 8PM).
Here you can also visit the Tsim Sha Tsui Promenade, the Clock Tower and the Avenue of Stars (which was sadly closed for repairs at the time of our visit).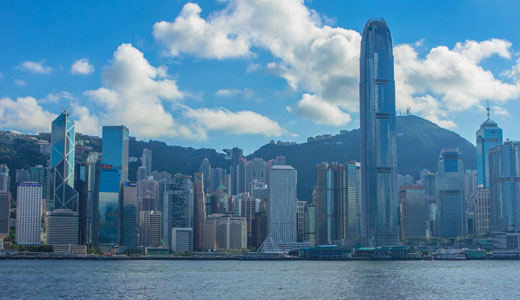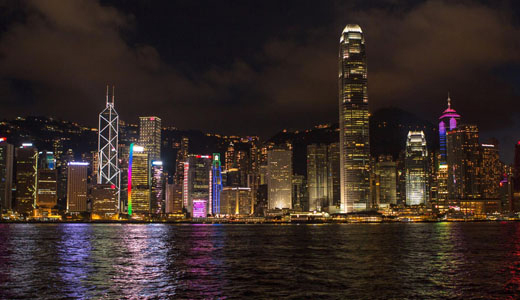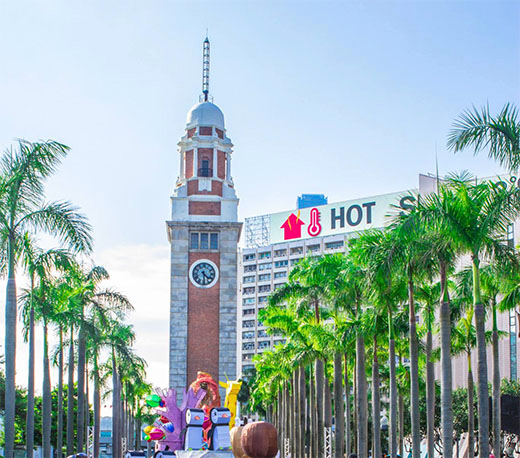 After watching the Symphony of Lights, we walked to the 1881 Heritage just across the Hong Kong Cultural Center and the Hong Kong Space Museum.
The 1881 Heritage is one of the city's historical sites that preserves the Victorian-era Hong Kong. It is a luxury hotel and boutique shopping mall with dining options. This is a favorite photo location especially at night when it is illuminated.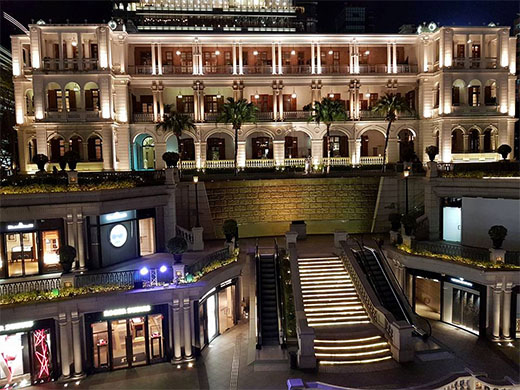 You can also visit the Victoria Peak, one of Hong Kong's must-see. We were unable to explore it during this trip due to limited time and the unavailability of tickets to the Peak Tram.
But if you really want to explore the Peak, it is advisable to get the ticket in advance to avoid the long queues. You may purchase your ticket to the Peak Tram online, at the Garden Road Peak Tram Lower Terminus or any appointed travel agents.
It is really worth it with its amazing views and cool air.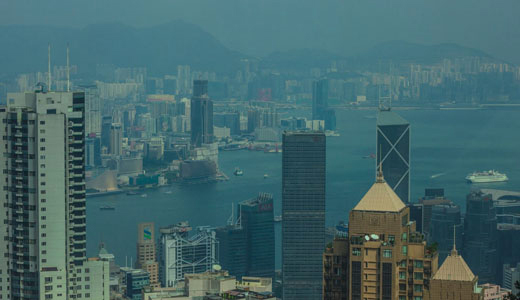 Hongkong Macau Itinerary: Day 2
On the 2nd day of our Hong Kong Macau itinerary, we decided to take a day-tour to Macau. It is an hour- ride from Hong Kong via TurboJet.
We availed the Goldspark Macau Open Top Bus Sightseeing Tour, a pretty great choice since its a hop-on and hop-off bus that will take you to Macau's scenic spots and historical sites.
There were approximately 11 break points/ stops, but we just decided to take 3 of them and just enjoy the view aboard the bus.
You may get your tickets online or at the Arrival Hall of the Macau Outer Harbour Ferry Terminal should you wish to try it too.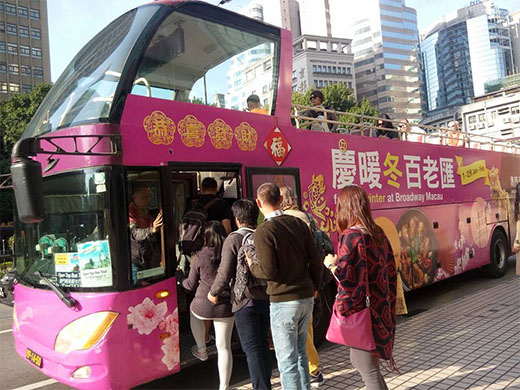 Our first stop was at the Macau's Fisherman's Wharf. It's a large leisure and themed entertainment complex full of amazing structures. Indeed a lovely place to stroll around.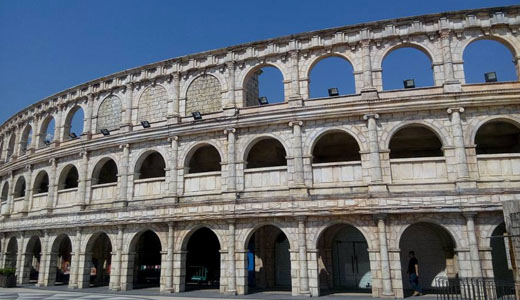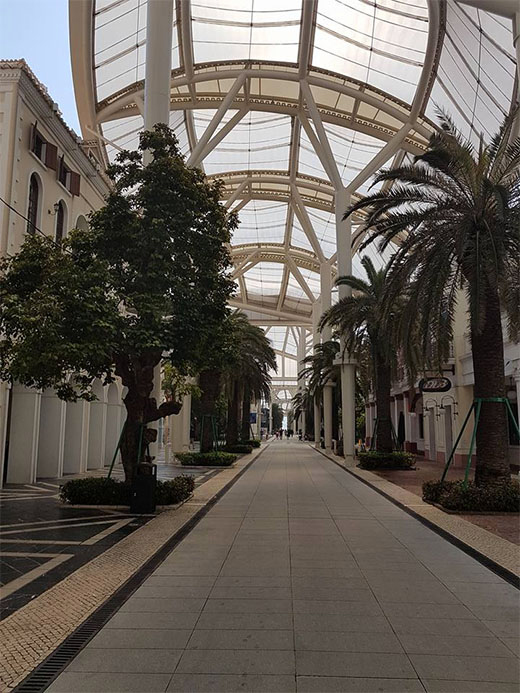 The New Yaohan stop was our next destination to visit the Senado Square and of course, the Ruins of St. Paul's.
The Senado Square's wave-like floor pavement pattern is such an eye-catcher that you will just love taking pictures of it. It was also bursting with tourists and locals, all making their way to the various interesting places that the place offers.
There are plenty of shopping centers and dining options near here so it is a great place to roam around for hours.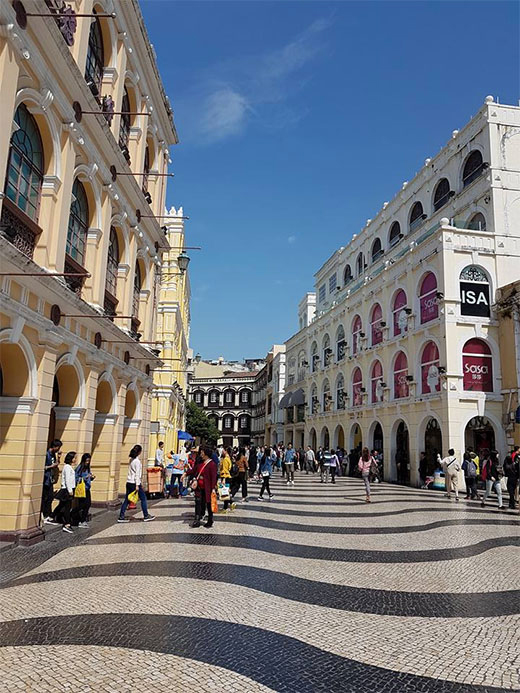 Our main destination was to visit the Ruins of St. Paul's, one of Macau's most famous landmarks. The way to the ruins is marked with colorful stalls where you can get lost in.
There are also free food tasting here to which you can try out Macau's delicacies. The facade of the Ruins is as amazing as it is on photos.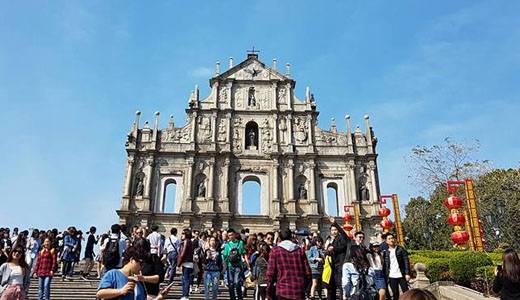 Personally, one of the highlights of our Hong Kong Macau itinerary was seeing the Parisian Macao's replica of the Eiffel Tower. We spent a few minutes exploring the place, even getting inside the hotel to explore its magnificent reception area.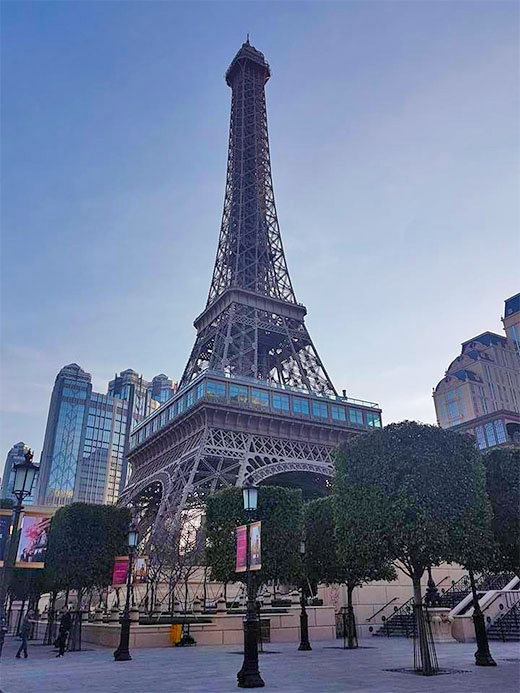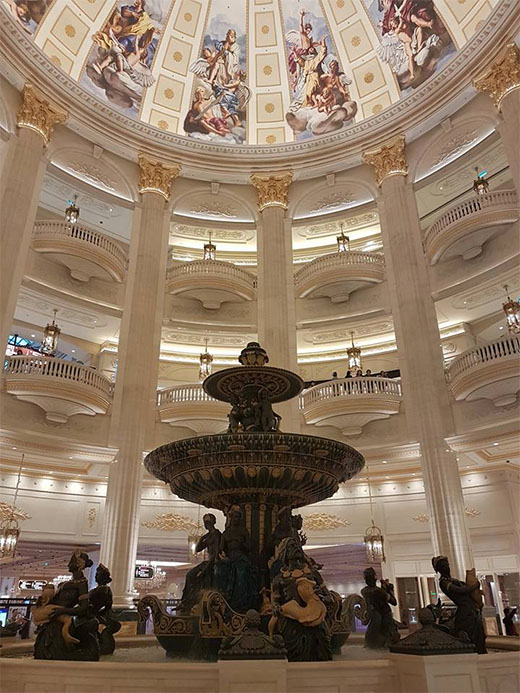 We ended our day tour at the Venetian Macao just exploring its interior and the Shoppes at Venetian – where the Gondola Rides can be seen and experienced.
From the Venetian, we took their free shuttle to the Macau Ferry Terminal to take the last trip back to Hong Kong. Whew!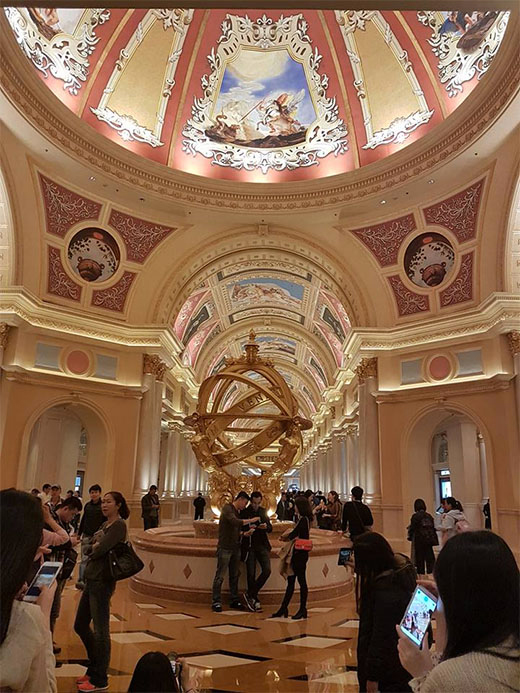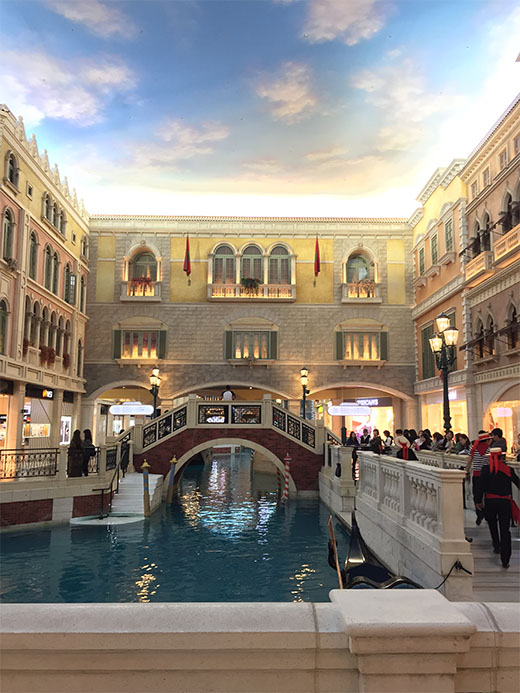 Hongkong Macau Itinerary: Day 3
Our last day in Hong Kong was met with excitement as we were going to the happiest place on earth: Hong Kong Disneyland! Getting there is easy, you just have to follow the route to Sunny Bay Station on your MTR System Map :).
We were a bit early when we arrived but it was OK since this was a one-day exploration only. As a guide, you may also get the Hong Kong Disneyland Guide Map available at the entrance.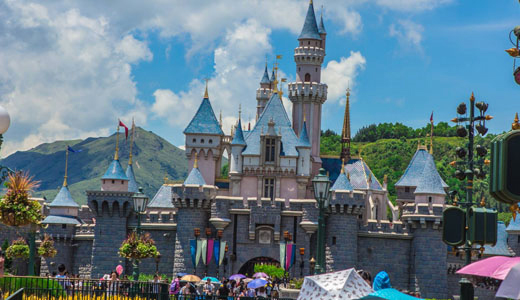 We spent most of our day walking through the theme park's 7 lands and just choosing the rides that we wanted to try.
The musical stage performances, such as 'Mickey and the Wondrous Book' and the 'Festival of the Lion King' were awesome and has been a personal favorite of mine.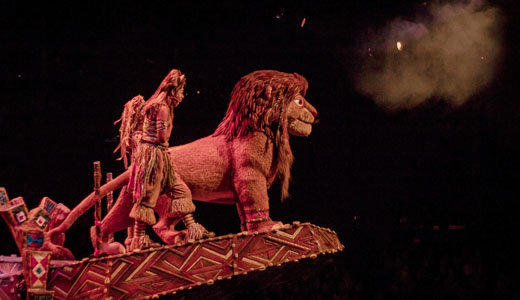 Fun rides such as 'Big Grizzly Mountain Runaway Mine Cars', 'Hyperspace Mountain', 'RC Racer' and the newest 'Iron Man Experience' were also tried out, perfect for those who are looking for that 'adrenaline rush'.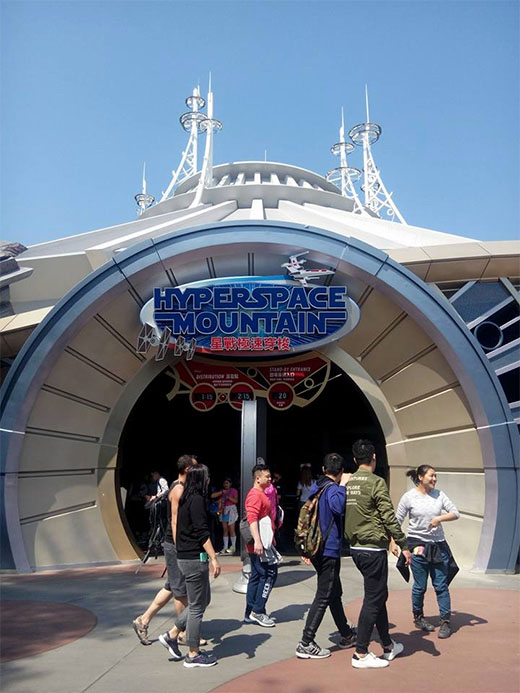 You should also never miss out the Grand Parade, the 'Disney Paint the Night' Parade and the 'Disney in the Stars' at the main street. Seeing the Disney Characters and hearing those classic music will surely bring out the kid in you 🙂 !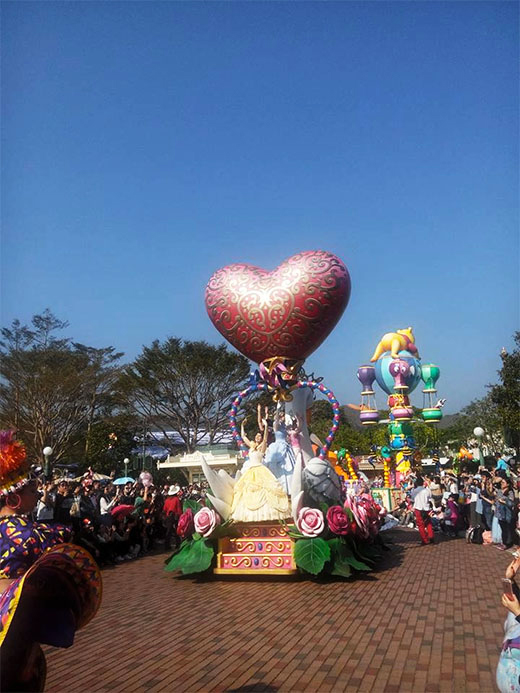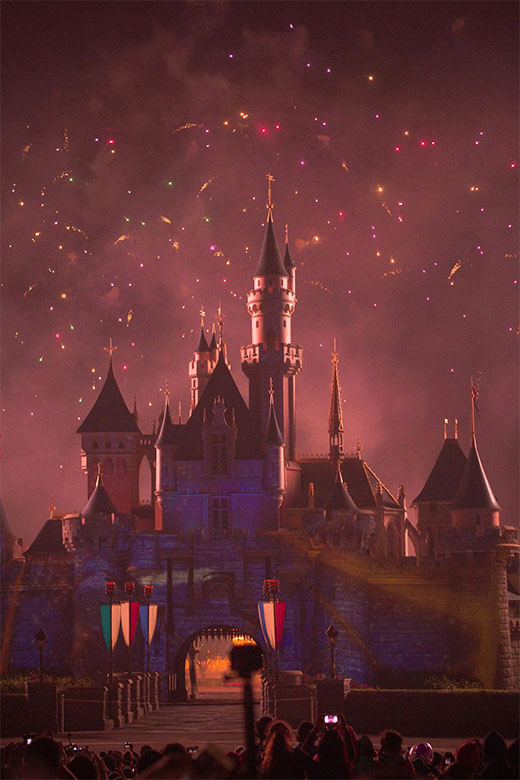 We ended the short but amazing Hong Kong Macau itinerary in high spirits. Admittedly, it was tiring with all the walking that we had, but it was fun.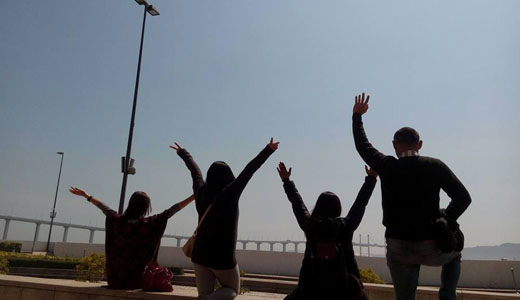 How about your travel experience to Hong Kong and Macau? Come and share with us your Hong Kong Macau itinerary and must-see places. We'd love to hear from you!
Like This Post? Pin It!