So….. let me be a little 'cheesy' and talk about finding THE ONE… But not in the conventional way that we are used to..
I have read a lot of articles on how important it is to travel with your significant other… And I really couldn't agree more on the points given. However, as I'm sitting here thinking of how important it is, I realized that traveling had also influenced a lot on my decision to marry.
Traveling had, in so many ways, changed not just me but also on how our relationship as a couple developed.
I have traveled with my then-boyfriend and now-husband years before we finally tied the knot. Or rather, before he asked me to marry him.
It was at that point that I realized that, yes he is THE ONE, and that yes, I COULD LIVE WITH THIS GUY until the end..
We have been together for almost a decade now and ironically, if it hadn't been for traveling, I really wouldn't have known him better than I used to then.
I vaguely remember taking my first trip with him around 2012. It was around that time that I started blogging but never took it seriously like I am today. Our first trip was very memorable as it was a rocky moment in our relationship. Nevertheless, it paved the way for many more trips together as a couple and with family and friends.
Throughout the years we have created a lot of fantastic memories together. Including those many 'firsts'. Like the time we climbed Mt. Pulag, went on our first international trip together, visited Boracay, explored Palawan.. I could go on and on and maybe bore you all. LOL.
So, to stop my rambling, here's my list of How Traveling Can Tell You If He's/ She's the One that I hope could (if not educate) entertain you!
PS: I know I'm not an expert (in fact I'm far from it. I'm an IE! LOL).. This is purely based on personal experience… So enjoy!
You Get To Know Each Other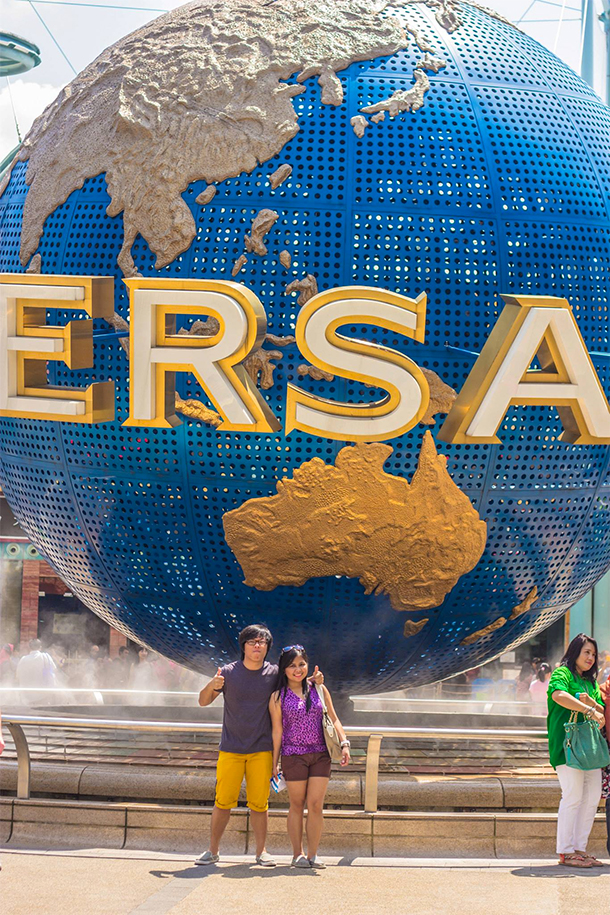 What better way to know him/ her than with traveling? Being with him/ her all throughout the day can definitely give you an idea how it is when you live with them. Questions like 'can I spend a day with this person?' and 'can I be myself with him/her?' can be answered when you spend hours with him/her on your travels.
If the answer is yes, then I think you're good!
Admittedly, traveling together has been our way of getting to know each other more. We've been together for 4 years before we started traveling together.. And it was pretty surprising that there was a lot in him that I didn't know then.
Traveling is basically a more fun 'practice' in preparation to getting married! LOL.
You See The Good And The Bad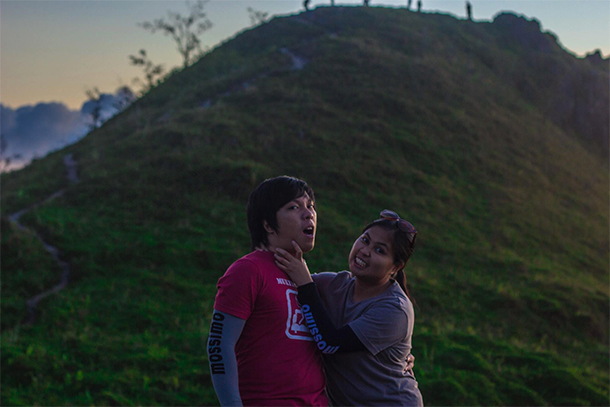 Well, as mentioned above, once you get to know him, you see the good and the bad. When you're traveling together, it's not always good days. There'll be bad days.
You'll get lost (maybe his or your fault). You'll probably blame each other. Or maybe you'll be trapped. Anything can happen!
To be honest, traveling can bring out the best and the worst in you.. You'll be in so many unexpected moments (itineraries will not go as planned) and you'll have moments when temper runs high.
And when this happens, you will see surely see each other on different stress levels! And we all know that stress does have an impact on how we behave. May it be negatively or positively…
You See How They Can Take Care Of You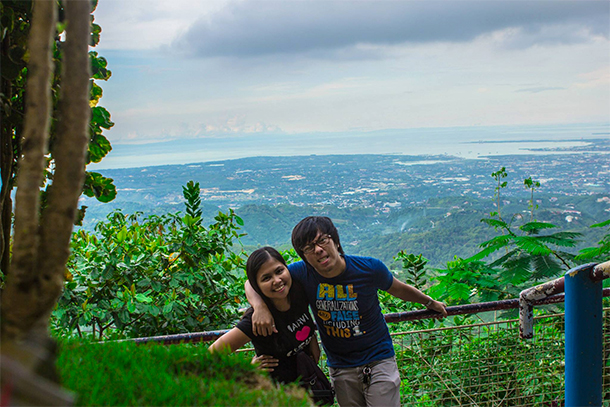 What I enjoy most about traveling with my then-boyfriend was that I saw how he can take care of me.. It doesn't mean taking care in the sense of total dependence.. Just enough that he makes sure I eat right when we're on the road and that I am safe…
It's lovely just to be able to see him do the most simple things to ensure that I am doing alright when we travel.
We haven't tried traveling long term, but our short travels were just enough for me to see how he can take care of me.
Really, just small things that are pretty essential!
And this brings me to my next item:
You'll See How 'Gentleman' He Is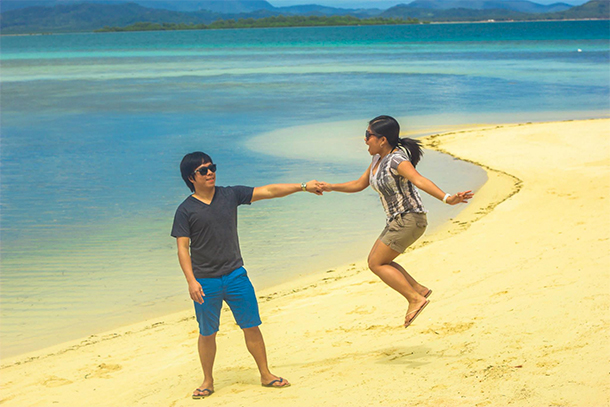 Call me 'old-fashioned', but I always love a man who knows how to treat his girl right.. And traveling can do that.. He would often carry my bags for me, hold my hand when I need assistance…
I think this is more or less interrelated to my previous point. I guess I really don't have to expound! 😀
You See How They Plan And Budget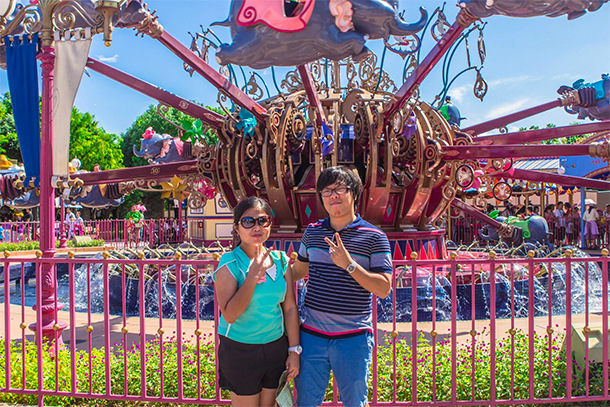 One crucial factor in a marriage is the planning and budgeting. So if your significant other does not know how to do this, you better think about being together long term.
I know, I know.. Some may say that budgeting and/or planning can be done by just one party only.. Well… I don't know about you but I love it when my partner knows his plans and his budget.
Between the two us, he used to handle the budget. LOL. That's about to change though as I am slowly taking over after we got married.
Conclusion
Aside from the above listed, traveling together before getting married gives you a lot of memories to look back on.
Through the years of traveling, my husband and I have a lot of photos and videos we've compiled. It's quite entertaining looking at them now and reflecting those experiences together.
I find it very entertaining to be reminded of certain travel memories over the most insignificant moments of our day to day activities. AND, we have seen each other change through traveling!
I am no psychologist, but there you go..
Marriage does not entirely mean 'settling down' at a certain place and try to build a home.. We don't have plans to stop traveling at the moment. Especially right now that I have taken a liking to travel blogging. I feel like I've found my passion and am basically happy that's he's downright supportive and willing to be my constant 'plus one'.
There's definitely more to it than just putting that '#relationshipgoals' on your captions for that FB/ IG photo you're getting tons of likes on. 🙂
What do you think? I'd love to hear your thoughts!
Oh, and let me share to you one of our year-end video shot and edited by my husband. This was our first ever video compilation after deciding we wanted to explore more and document all our travels… Hope you all like it!
Like This Post? Pin It!