2017 has been a year of bliss, adventures, adjustments and a lot more.. Over-all a roller-coaster of emotions. But in a good way…
We met the new year with the promise of new beginnings: quitting my 8-5, focusing on the blog and preparing for motherhood. There were tons of preparations in anticipation of our sweet daughter. This included the house and the blog (yep, the blog was somehow affected). We had to set everything before the baby was due.
My aim was to make blogging a part of my daily routine. It was important as routine enabled my mind and body to automatically work without any hesitations and convincing.
We are aiming for a life where we could control our time (for family, for work and for leisure). That's why my husband and I have been focusing on our blogs and web development gigs. It's been challenging, but then again the first is always the hardest… We know we just have to hang in there and do our best.
It's also great to have my parents around to help out once our daughter was born.. They've been a huge help to us. From the chores to taking care of our baby. Parents are indeed amazing and we are blessed on this aspect! <3
As we welcome another year, I've decided to write something that would remind me in years to come how our 2017 was spent.. I guess this blog has become my personal journal of some sorts, despite covering a certain niche only.. Nevertheless, I'd like to look back and reminisce before I move forward…
As per usual tradition, we have compiled videos (albeit the travel was limited this time because of our situation) and photos of our time exploring. 2017 has been kind and very self-fulfilling in so many ways.
Our 2017 Travel highlights included the following:
Moalboal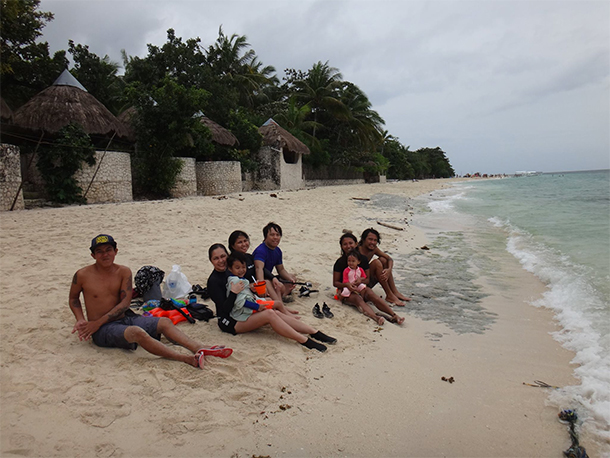 We went to Moalboal in Cebu last January..We had good friends visiting us and we decided to take them to one of our favorite family destinations. Our visit this time of the year, however, convinced us that the ideal time to visit Moalboal is during summer time. LOL.
We were kind of hoping we could do the island hopping again. I'd like to see the sardine run and the dolphins once more.. But the weather was not favorable.. There were no rains but the waves were enough to discouraged us.
Hongkong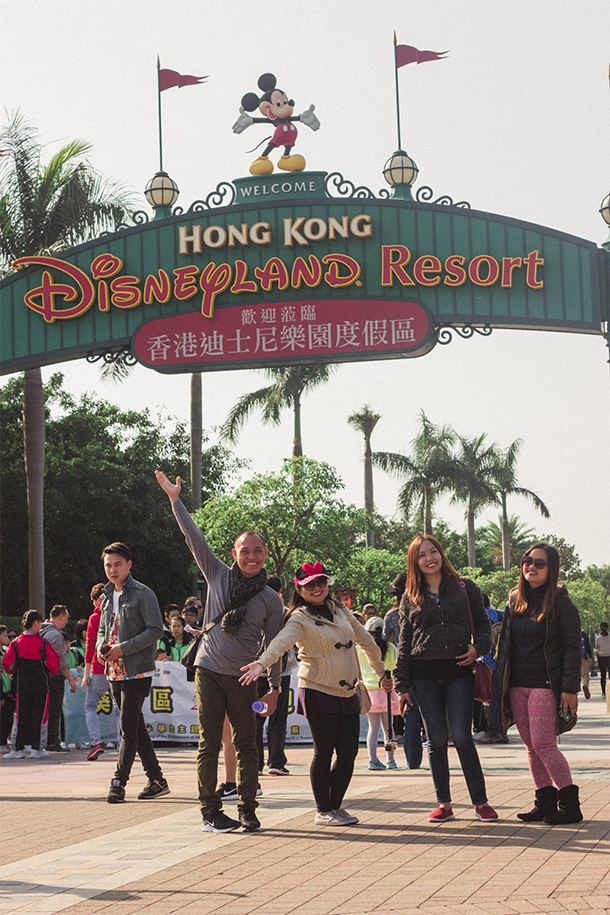 Our trip to Hongkong, this time, was with friends.. We did not pass up the chance to visit again, despite visiting HK just months before. Well of course, I was pretty much in love with Disneyland so it was something I was really looking forward to check out again. LOL.
Despite being on my second semester, I was pretty glad all the morning sickness was gone at this point. I was pretty nervous enough at immigration without the nausea getting on my way. LOL.. Prior to the trip, I had to make sure all my documents were all set at this time. I had to make sure traveling when pregnant was safe and if I can endure it.
We were there last February and the weather was just perfect.. I've been to Hongkong on the months of August and October. Personally, I like the February weather better.. As always, our trip was done by ourselves (Do-It-Yourself or DIY) and with a certain budget.
Macau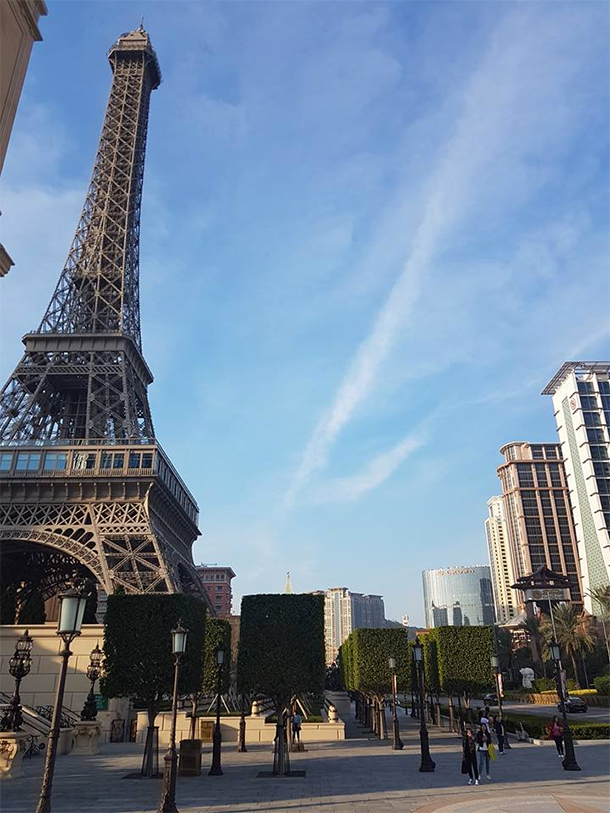 On the same trip as Hongkong, we were able to visit Macau in a day. We took the Turbo Jet and availed the Hop-On and Hop-Off Bus Tour to go around the city… It was very convenient and really fun.. We pretty much saved time and got a pretty good glimpse of the city..
One highlight for me personally was seeing Macau's replica of the Eiffel Tower. It's good to know something this iconic can be seen within Asia..
Coron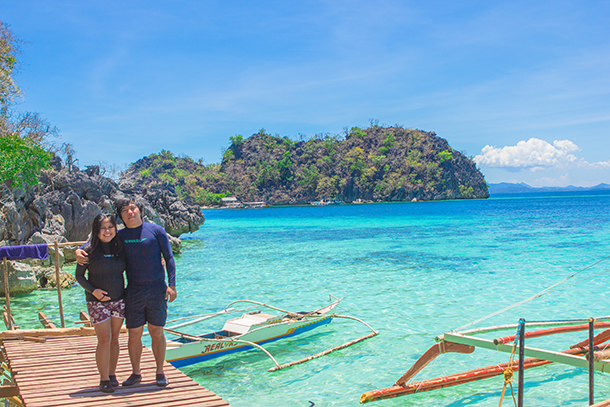 I was around 5 months pregnant during this trip and my tummy was getting pretty big… I had some hesitations, of course.. Our trip involved more activities unlike those on our HK and Macau trip where it was more on walking.
Nevertheless, all my worries were unfounded as I had a wonderful time. The Coron Town Tour was very easy to do – it did not require too much walking. The food in Coron was delicious! And the Calauit Safari Tour was relaxing..
Our Ultimate Coron Tour was a different story.. It was incredible! I must say I had the time of my life floating away in the lagoons and lakes. I'm pretty sure my baby was enjoying herself too as I did not feel her squirm a bit. LOL.
Medellin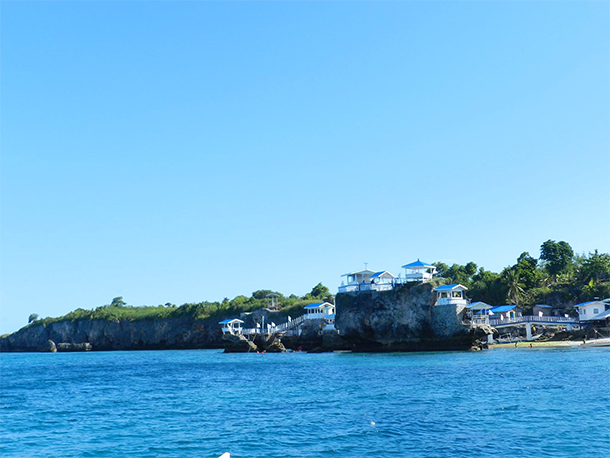 We were supposed to re-visit Bohol during the Holy Week. But due to some situations, we cancelled and visited another town that I've been wanting to visit for a while.
After a 4-hour drive from the city, we arrived in Medellin, Cebu exhausted but excited for the promise of a relaxing weekend.
One of the reasons why I was looking forward to visiting this municipality was because of Gibitngil's Funtastic Island.. I've heard and seen some pretty interesting photos of this resort and I was pretty curious.
It clearly did not disappoint as we had a lot fun swimming and enjoying the views.. Indeed there are several fun things you can do here!
Lapu-Lapu City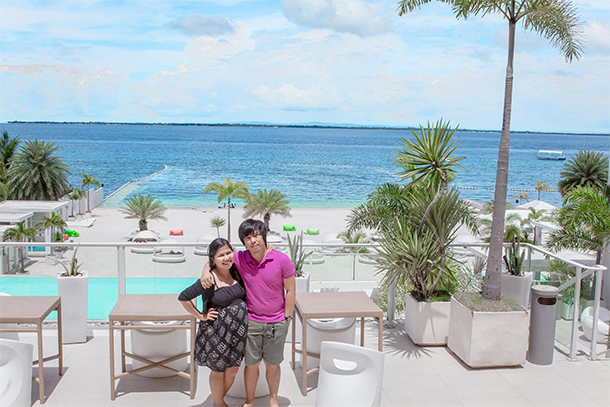 My due date was fast approaching at this time, so we've decided to explore closer to home.. Together with my sister and her family, we have stayed at a couple of resorts in Lapu-Lapu City.. It was indeed very relaxing..
Summer was here and I could not pass up the chance of enjoying the beach, pregnant or not.. LOL. I could feel the weight on my belly so relaxing on the beach was a good thing.
Cebu City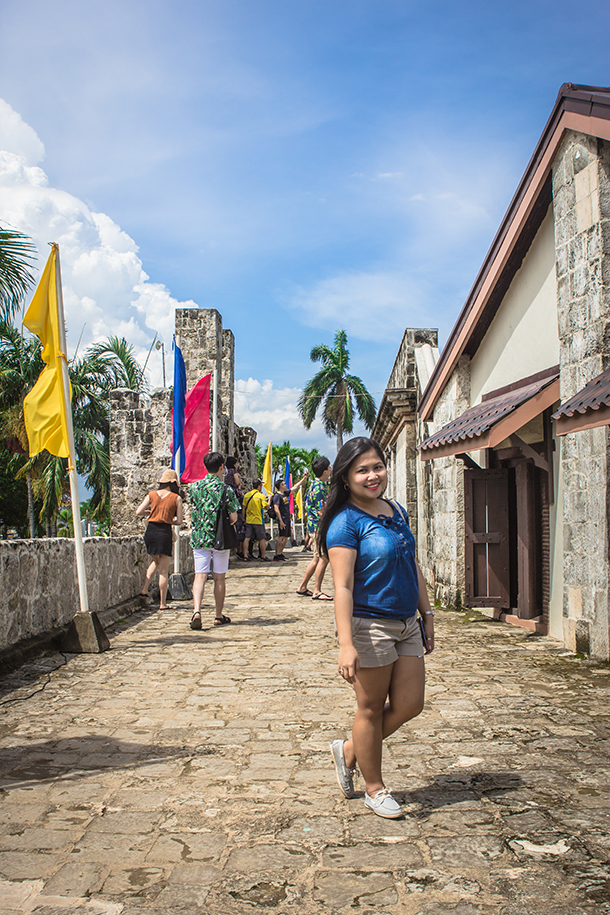 After giving birth, we had time to settle down a bit and get into another routine. This time with a baby in mind. As I've mentioned, we had our parents over to help out. For those curious, helping out family members are part of our culture. It's a Filipino tradition that's been there forever. 🙂
Because we did not want to travel far, we opted to explore our home city for a bit.. Thus, I've decided to do our own DIY Cebu City Tour. It was fun playing tourist and re-discovering the sites that make Cebu a good place to visit.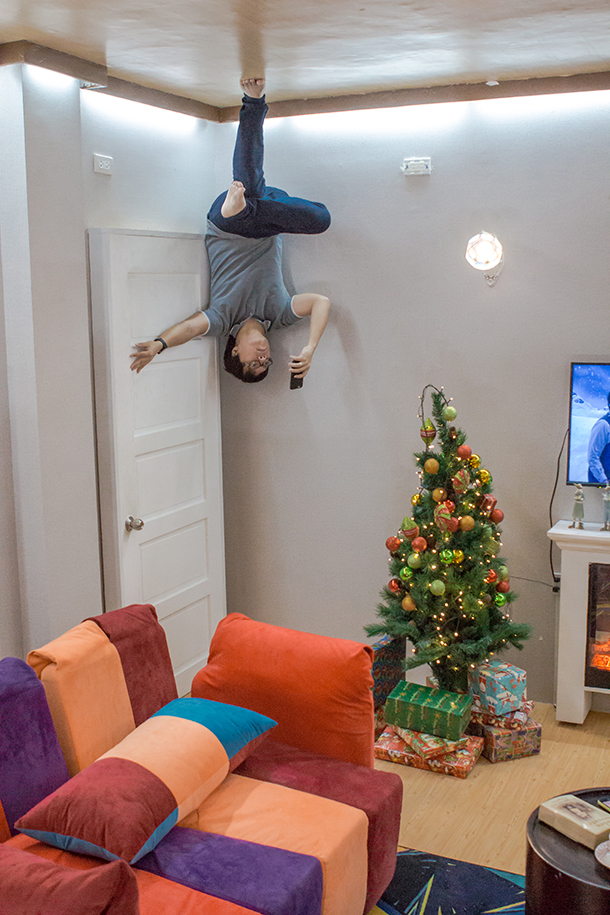 We have also visited the Upside Down World in Mandaue City. It was a fun day with my sisters, in-law, husband and nephew.. Check out my IG page for one cool photo from yours truly! 😉
Balamban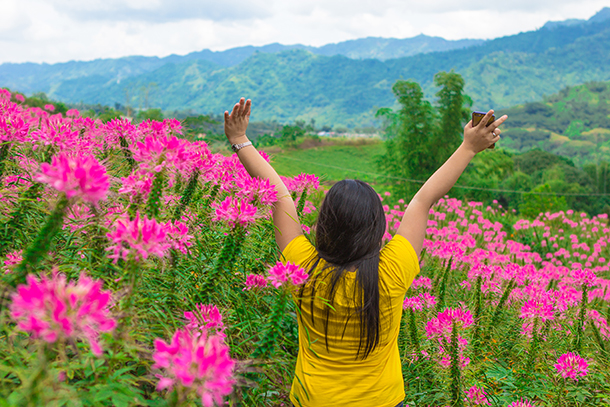 I also had an opportunity to work with an organization close to my heart: Fast Transit Corporation. We were hosted and got a chance to go on a road trip adventure in Balamban with them.. It was a fun day indeed filled with gorgeous mountain views and gardens of flowers!
As another year has started, I am pretty much excited to welcome another year of adventures and awesome experiences! As of now, we have a rough list of our 2018 adventures to watch out for including a trip to Manila, Ilocos, Leyte and Dumaguete.
We have spent our Christmas here in Cebu but will be going home to Leyte for the New Year. How about you? Where've you been this holiday?
Before I end this post, I'd like to share with you our amazing year through our 2017 Video Travel Highlights Re-Cap.. Enjoy and have a blissful year everyone!

Like This Post? Pin It!