Do you struggle with eating healthy while on the road? We know that can be REALLY hard. This healthy eating tips will make
Whenever we travel, one of the challenges that a traveler can encounter is eating healthy. But just because we are on a holiday, doesn't mean our eating habit goes on a vacation as well!
Being health-conscious with our diet helps us to avoid feeling bloated, sick, tired or feel guilty on the food that we've eaten. Hence, we can enjoy the trip and make the most of it.
One of the important things that we need to remember while on travel is that we can make small yet important preparations. These decisions help to keep us aligned with our goal of keeping in shape even when out of town.
Guys, don't let the constant rush of activities make you forget your health. You have to learn to prevent yourself from being too tempted and indulge with unhealthy snacks or beverages!
Healthy Eating Tips You Need to Remember
Healthy Eating While on Travel is a list of useful healthy eating tips that we have personally find helpful. I know how hard it can be to watch what you eat while on the road.
Take a look at some of these practical and easy-to-follow healthy eating tips and realize the impact that they can give you! Hope you can find a helpful tip as well! Happy browsing!!!
Be restaurant savvy.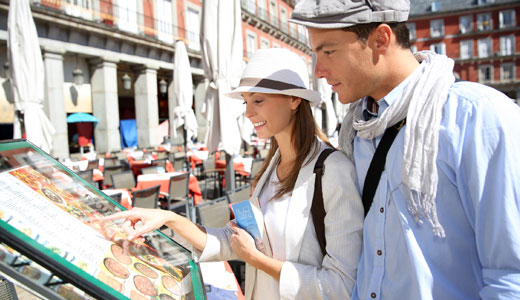 Before going on a trip, be sure to look up potential restaurants that you may visit on your trip. Check out their online menu for healthy and belly-friendly options.
As much as possible, avoid fast-food restaurants since they usually offer foods that are high in fat and calories. These foods will likely deprive you of tasting the areas' local cuisine and specialty. That would be an exciting experience every traveler should have!
Remember to choose lean protein and extra veggies for your food every time.
Eat a healthy and filling breakfast.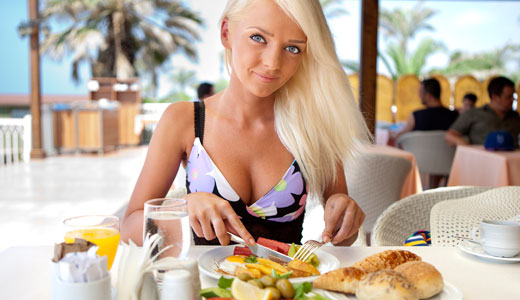 Whenever you are on a trip, remember to eat a healthy and filling breakfast that includes protein and fiber. Having your breakfast helps prime your system and makes you prepared for a full day of activities.
Being full at the start of the day fills you up until lunch. And it may also reduce the temptation to take a snack in the middle of the morning.
Accommodations that offer breakfast is a great option for you to have breakfast. But if it isn't the case, you can always cook and prepare your meals before you start your day's activities.
Indulge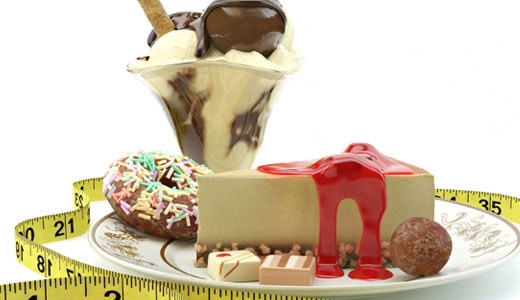 One thing you've got to remember is to indulge, but make sure that it is worth it. While on a trip, we often forget ourselves and eat as much as our tummy can take.
But that is the problem.
Remember not to get too excited and eat out to your heart's content. Focus instead on trying out new delicacies or classic favorites to control overindulgence.
Keep moving everyday.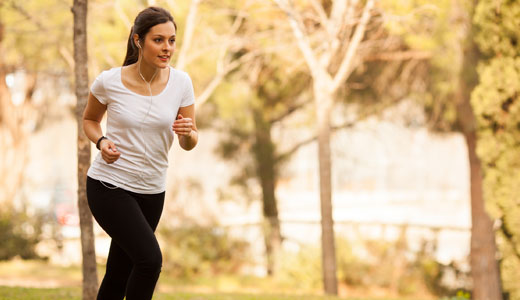 An important activity that we should never forget while on travel is exercise. Make it a point to get moving every day, may it be with some simple stretching or walking only.
If you can and if available, try out the hotel's gym for a workout session. Be reminded that our appetite is tied closely to the amount of activity we do, so get moving!
Pack food.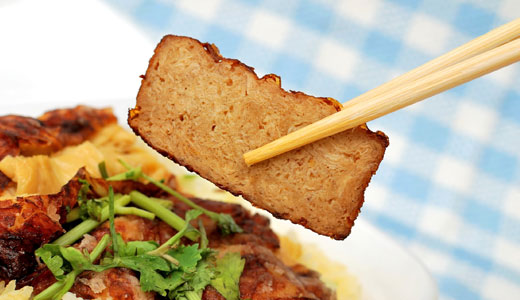 Another alternative to eating expensive and often unhealthy meals is to pack food whenever you travel. This will give you an option to eat healthy while on the road.
Don't forget to bring protein- and nutrient-dense dry food.
Place them on a small cooler or an insulated lunch bag that won't easily leak or get smashed in your bag.
If you think you have brought too much, that's fine! You can stock your backpack or purse with snack essentials during your trip or eat them on the way back home.
Stay hydrated.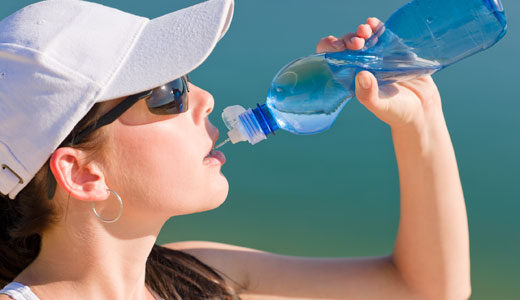 While on travel, drink plenty of fluids!
It is important to stay hydrated especially during hot days. As much as possible, prefer to drink water over soda and any amount of alcohol.
Grab a bottle of water from the hotel if you can and just refill it with filtered water. But of course, make sure that the water is safe for drinking.
Stick with an eating schedule.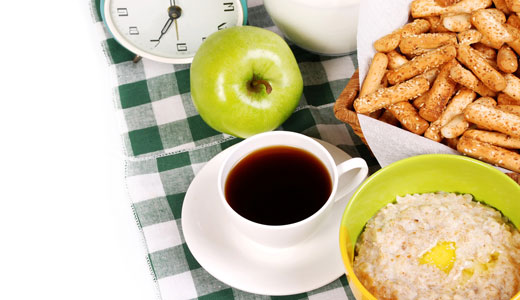 One of the common problems we encounter during travels is not being able to eat on time. We are often sidetracked with the rush of activities, the busy schedule or just plainly the excitement.
Hence, we need to remember to create and stick with an eating schedule. This way, we can avoid excessive hunger and cravings later on.
Remember that being safe also means being healthy!
Check out these tips to ensure your safety: avoiding travel sickness, safety tips away from home, avoid travel scams, tips for safe mountain trips.
Like This Post? Pin It!