So I lied. I felt guilty. It was sad and I had what people call as 'separation anxiety'.
This feeling of guilt is particularly strong when we are driving away from home and leaving our daughter behind.
But I had to do it. The truth was, no matter how frequent you do that, it doesn't get any better.
You don't get to be a pro about it and just leave your child nonchalantly. It still is hard as the first time, even more so as she gets older.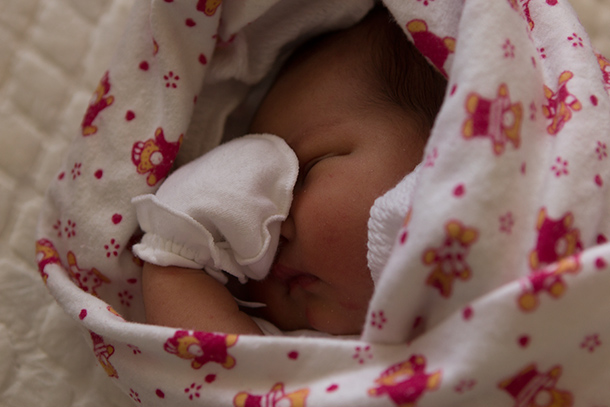 Good thing that my daughter had her grandmother (my mother) with her whenever we went away. I knew that she was comfortable and I needn't have to worry about her at all.
She was not a crier back then and did not longed for me or my husband like she does now at 1 year old.
Now, I wouldn't claim to be the only mom who leaves her firstborn at less than a year to travel. I'm not that overdramatic.
I know there are a lot especially for those who are working moms and need to be out of town or out of the country for days.
Besides I didn't fly frequently (than I'd hoped normally) nor left home for weeks at a time. And I was with friends and my husband too.
But if you are pregnant now and hopes to still travel alone or with your partner or with friends after giving birth, then I am here to share with you my experience and hope to give you a piece of my thoughts on this.
After all, we are supposed to enlighten and support each other with our choice to travel or not travel at all.
Before you read through, please don't judge. This is quite personal and I know a lot of people may not agree. If you are open-minded, here are my reasons why:
1. We were scared she would get sick while on the road.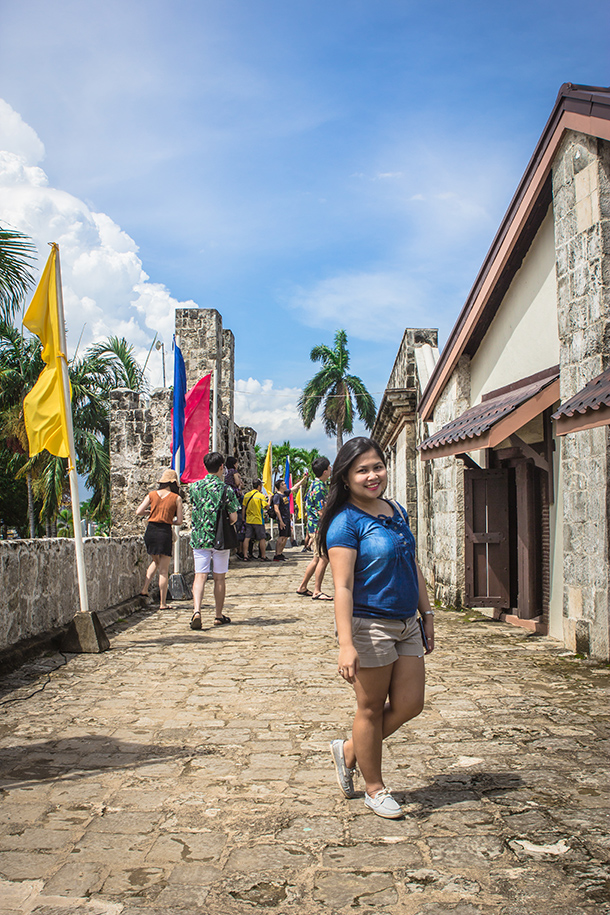 Our first travel (if you can even call it that) was our trip back home to Leyte during Christmas break. We were there for a couple of days only as we celebrated Christmas in Cebu where we currently lived.
On our 3rd or 4th day, we had to rush our daughter to the hospital because she got sick. We figured it was a combination of fatigue and the weather. December is a rainy season here in the Philippines especially in Leyte.
It was around 8 hours of sea and land travel combined and I'm pretty sure our daughter was tired by the time we arrived at my husband's family home.
So, to make it short, we spent more than a half of our vacation at the hospital instead of enjoying the holidays. It was dreadful and we couldn't wait to get back to Cebu where we wanted to have here checked again by her Doctor.
While this was an isolated incident, we were still fearful and just wanted to be at home all the time just in case.
2. Our travels had a strict itinerary that we need to follow.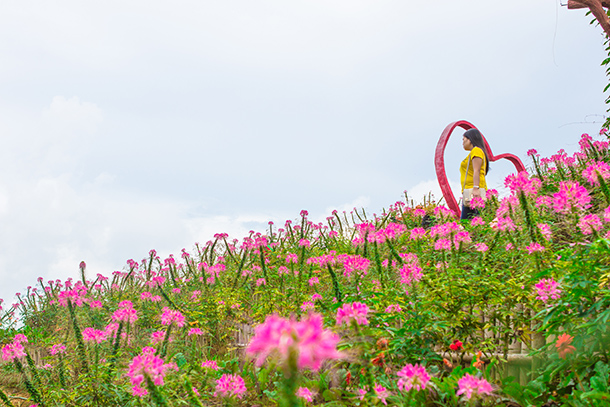 Our kind of travel pre-marriage was of itineraries and exploration. We were the type who would love to explore the place we were traveling to and make sure we don't miss all the popular and nice spots. Hence, we were always on the go and got little time for rest.
This was still carried over to our travels after giving birth, with or without friends and/ family accompanying us for the trip.
Besides that, we don't do long term travels. It was just weekend trips or holiday breaks with friends. Therefore our days were spent on the road and filled with 'things to do'.
3. We were still adjusting to become parents.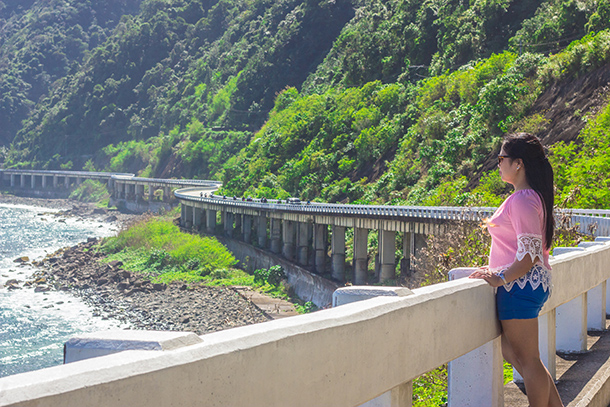 So becoming parents takes time. And it doesn't happen the moment you find out that you're having a baby or the time that you give birth.
It's a process that gradually happens. I'm not talking about the emotional bond, rather the mental acceptance of being parent.
We loved our little one the moment we knew we we're having a baby but nothing can really prepare you for the mental and emotional aspect of starting a family.
Personally, it took a while to sink in. Though I don't know if it was because pregnancy and giving birth seemed like the peak of it all. But it definitely took a while.
I was and am glad that my mother was there all throughout the first few months of being a parent. It somehow lessen the sleepless nights knowing that I can take a rain check from being up all night.
And yeah, having an awesome husband who took it upon himself to be awake at night too and join in with the 'shifting' schedules was also a big help.
So, when opportunities to travel came by, I just couldn't pass up the chance not to.
There were moments of doubt of course, but there are times (and I know it's not cool and it's something that I'm not proud of) that I forget that I am a mom now and that I should be more sensible and considerate of leaving behind my baby.
4. We still need practice when caring for a child on the road (even at home).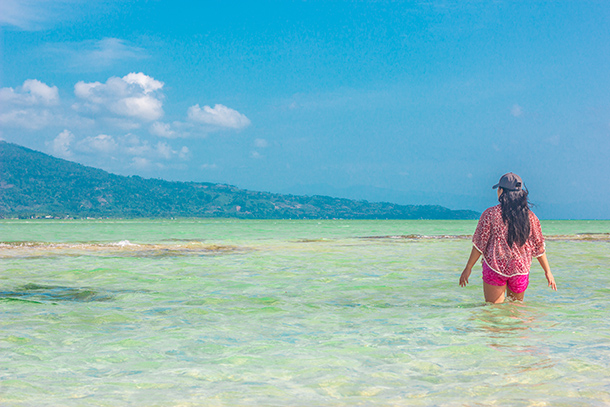 I'm no pro in taking care of a baby and I know that I still have a lot to learn. But we are getting better now and we have even started going on (short) trips with my daughter.
That being said, the first year of being parents was pretty tricky and we knew that taking her on trips was not practical and could only slow us down (especially on trips that I wanted to see and do a lot of things).
We wanted to make the most of every trip and I must admit that having her around was not practical.
5. We feel that we were not equipped with the right items to take her with us.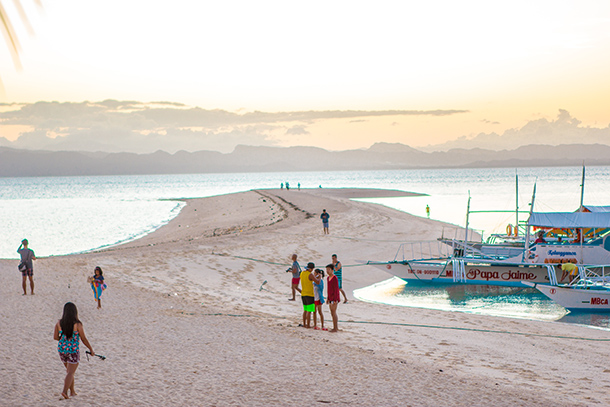 While we have all the basic items (appliances and equipments for the baby) at home, we did not have the equipment for bringing her along with us (e.g carriers, car seat, travel crib, food jars).
As we had a not so good experience on her first 5 months, we we're not in a hurry to bring her along again, thus the disinterest to purchase.
I guess if it was different and we didn't go through the panic of sending her to the hospital, maybe we would've acquired those…
6. We felt the need to hit 'pause' and 'refresh'.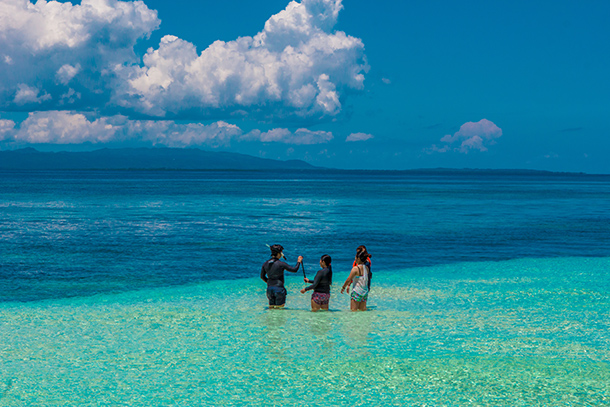 Like I've previously mentioned, taking care of an infant is pretty exhausting. The sleepless nights and the adjustments of it all.
And we just felt the need to hit 'pause' and re-group our bearings. What better way to do that than to explore.
I must admit it was pretty effective as I feel reenergized again when I got home. Personally, it's been one of my lifesavers.
I quit my corporate job awhile back and have been working remotely at home for the last couple of months prior to giving birth. Basically, I didn't have any outlet, I was not getting out of the house (getting groceries and paying the bills was not really counted. LOL).
I'd spent hours working on the blog and focusing on my daughter and trying to build a home for my family.
So you see, I (or rather we) needed time to just get out of the house and do things we normally don't do. We decided to travel.
Having said all that, I am pretty glad I have this blog to share my experiences (and have an excuse to still continue to travel). I am also happy that my husband supports it and have nothing but encouragement and understanding.
I'm also glad that I have travelled while I was pregnant and didn't deprive my self of getting out there and exploring. It was something that made me happy and made the journey of becoming a mom even more memorable!
Fast forward to one year later…
We celebrated her first birthday in Bohol and finally got a taste of what traveling with her will be. It was something that my husband and I felt strongly about. And we were glad we decided to make it that way.
Today, we are already planning our trips and getaways together. Especially next year when she's more independent.
I would really love to take her to the places we've been to. And show her what I loved about it when we first visited.
If I'm really lucky, maybe I'd get to travel the world with her someday too (with my husband too, course!).
Like This Post? Pin It!