The first leg of our Ilocos Tour started with a day trip in Vigan, Ilocos Sur. This time we visited the various Vigan tourist spots.
Vigan is a component city and capital of the province of Ilocos Sur. It's a popular destination for those wanting to see the Philippines centuries ago when the country was still under the Spaniards.
The city is unique because it is considered to be the most extensive and old surviving historic city in the country that is still preserved up until now.
On my trips to Manila previously, the farthest I've been to was only in Baguio. So it was pretty exciting to finally head off to the northern part of Luzon to see historic towns and learn more about the Philippines.
After all, what better way to learn about my home country if not to see all that it can offer!
We landed in Manila 2 days before our Ilocos Tour started. Prior to going to Ilocos we have visited Intramuros, tried the delicious food in Binondo, did the Masungi Georeserve hike and enjoyed an afternoon at Daranak Falls.
How To Go To Vigan
The nearest airport in Ilocos Sur is in Laoag, Ilocos Norte. It's about two (2) hours from Vigan City. From Laoag, you can simply take a bus going to Vigan City.
If you are coming from Manila (like us) there are buses traveling from Manila to Ilocos Sur. Bus companies like Partas Buses, Dominion Bus Lines, Aniceto Bus, and Viron Transit will take you there.
Travel time from Manila is approximately 8 10 hours covering 408-kilometer ride.
If you are driving, you may check out our route map here:
What To Expect on the Road to Vigan
We left Manila at around 10 PM (this was a pretty good thing to do to avoid the traffic in the city). Expecting a very long ride, we were so glad our driver throughout the trip was very careful and we did not encounter any problems at all.
Like most long drives, it is important to be safe and prepared. Travel sickness can be avoided after all if you are ready!
If you want some rest room breaks, or maybe want to grab a bite or two, or just want to stretch your legs, there are several stops you can make. Just inform your driver as I'm pretty sure they'll be able to give you those breaks you requested.
As for us, we slept the entire time and had to take just one (1) rest room break.
Disclosure: We use affiliate links on this post. Please read our Disclosure Statement below. Thank you.
We arrived in Bantay Ilocos at around 5-6 AM. It took us approximately 7-8 hours to reach Vigan.
After a quick breakfast at a local fast-food chain and a few more minutes of freshening up (the most we could do was a quick toothbrush, brushing of hair and changing of clothes. A shower can wait as it was pretty impossible to take one. LOL) we were ready for our one full day in Ilocos Sur!
Here are some of the places we have visited and some tips and reminders that I hope you'll find useful when visiting Vigan:
Vigan Tourist Spots Worth Visiting in a Day
Bantay Watch Tower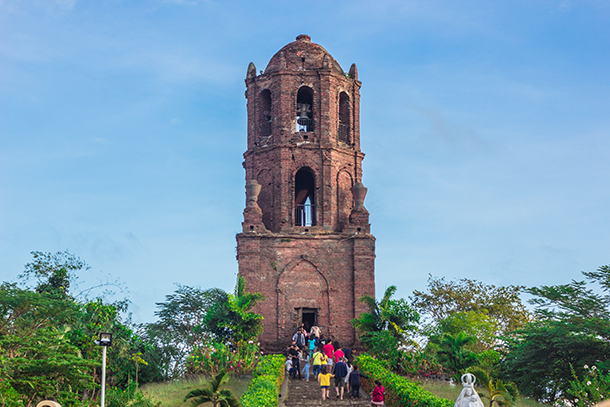 The Bantay Watch Tower is geographically not part of Vigan, but it is a side trip you can take when visiting Vigan. This was included in our itinerary as it was just along the way.
The old historic belfry (also known as the Bantay Watchtower) played an important role in the security and safety of the people in the town from the pirates during the Spanish Colonial Era.
It was used as a bantay (which means 'guard' in english) from unwanted guests like pirates.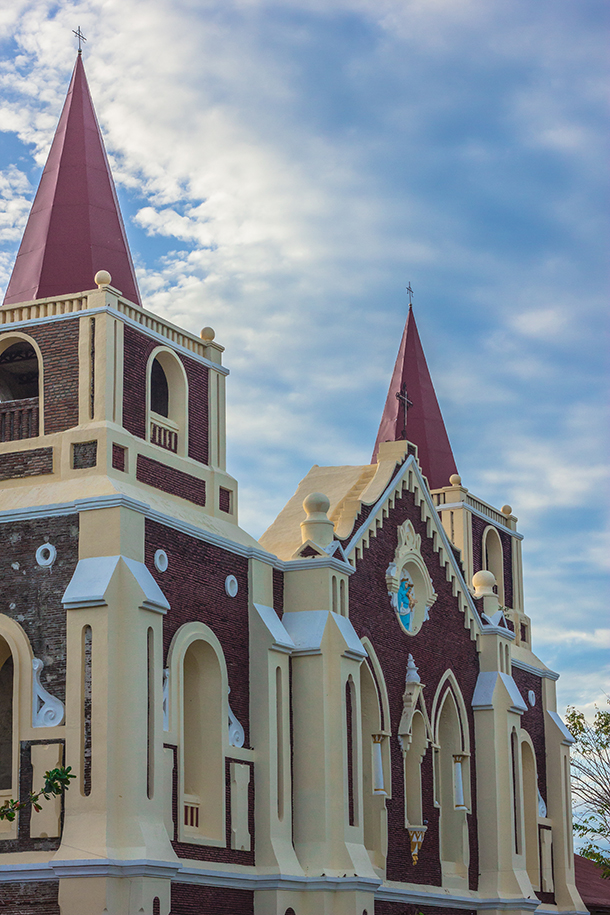 Aside from the Bantay Watch Tower, the Saint Augustine Parish Church is also near here. In fact, you will pass by the church when going to the Watch Tower, so it's very unlikely that you'll miss it.
The church is also considered to be one of the oldest church in the Ilocos Region, though you wouldn't be able to tell if it was old because it looks pretty well-maintained.
We took a couple of minutes enjoying the view and taking photos of the Watch Tower. It was such a fine day to be outdoors!
Travel Note: There is no entrance fee to visit the Watch Tower but you'll need to give a donation at the entrance to help keep the place well-maintained.
After the watch tower, we were all set to proceed to Vigan and see its Vigan tourist spots!
Baluarte Zoo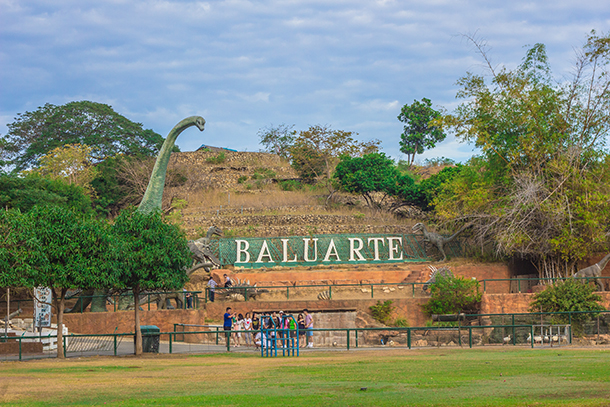 I've seen photos of dinosaurs in Ilocos before circulating through the web and had no idea it was part of a zoo in Ilocos.
The Baluarte Zoo is owned by one of the wealthiest man in the Philippines, Chavit Singson.
Fun fact: he is one of the people who sponsored the Miss Universe pageant here in the Philippines not too long ago.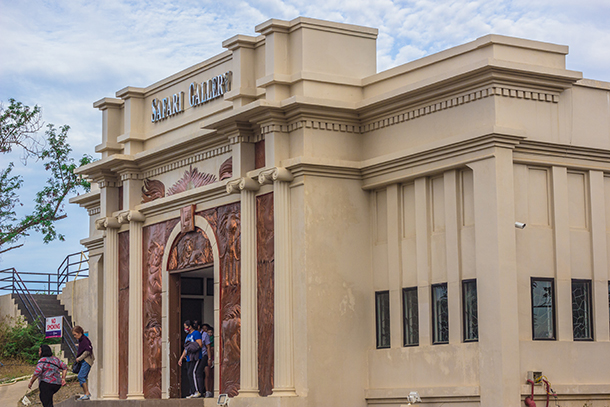 What's interesting about the zoo (aside from the life sized statues of the dinosaurs on the signage) was the Safari Gallery. You can take the shuttle from the entrance if you're not interested to walk.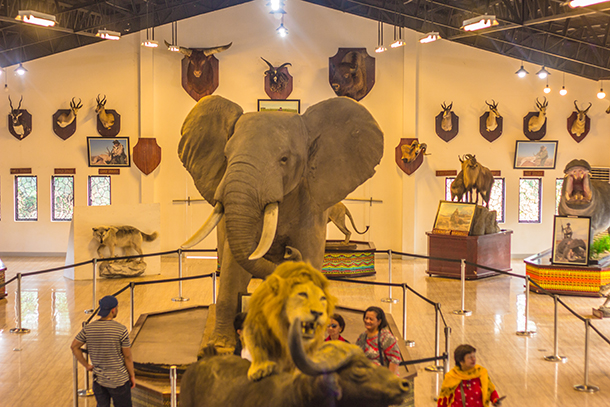 It's a display of Mr. Singson's large and impressive collection of animals that he has preserved over the years. It was a bit eerie looking at the collection.
The animals look frozen in time. This gallery was intended to be a venue for the locals to see wildlife that are not common in the Philippines, thus giving the people a chance to see them.
The zoo is not really that big. In fact, the area can be walked within minutes (of course, still depending on your pace).
And the zoo is free (except for the shuttle ride where you'll be paying 50 Php for adults and 40 Php for kids – that's one time payment already).
Now I know a lot of people may not want to visit zoos because of the animals being held captive, so you can totally skip this if you'd rather not. But for those interested, there are fire shows and animal encounter opportunities available for a fee.
We, however, did not see any of those and just proceeded to our next destination. But not before gawking at the lion and the tiger. This was the closest I've ever been to to these two (2) majestic creatures (well, except for that one time at the Zoobic Safari years ago when I went to see the Tigers on a company trip).
Pagburnayan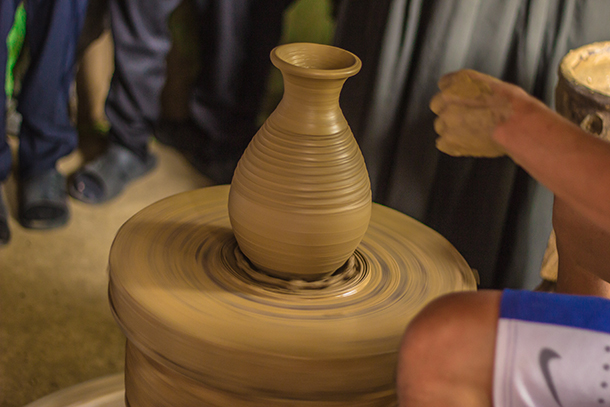 After our visit at the zoo, we headed to Pagburnayan. It's one of Vigan's iconic attraction that should not be missed. Not because of pretty landscapes or breathtaking shows.
Rather, its popular because it is home to Vigan's famed Burnay jars.
These 'Burnay' jars are made from a clay found only in the Western area of Vigan. Unlike other jars, the Burnay jars are said to be more harder and durable, hence the popularity.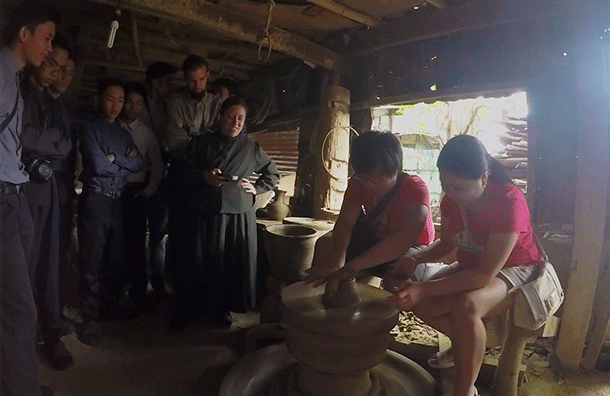 If you want to try pot making, you definitely can. My husband and I tried our hand on pot making and failed.
I'm guessing I played a major part in creating a lopsided bowl (we intended to create a vase, to be honest. LOL) as my husband is more artistically-inclined than me.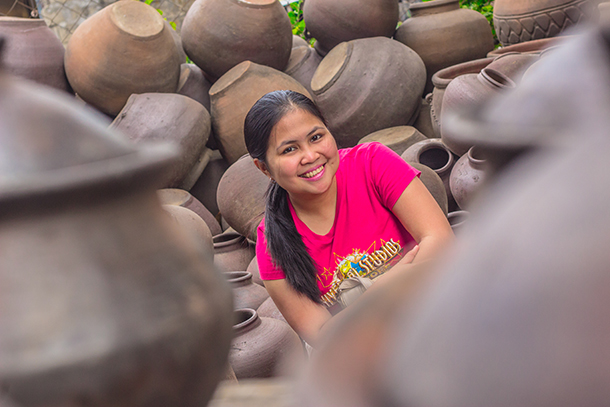 You may take cool pictures in between piles of pots, too. We certainly did and it added a rather dramatic background.
Travel Note: The shirts sold here are cheaper compared those sold at the stalls near / in Calle Crisologo.
Calle Crisologo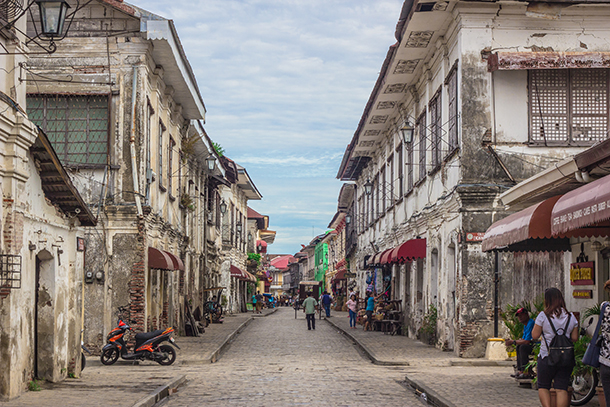 If you've been eyeing Vigan, I'm pretty sure this Spanish houses lined-street is very familiar to you.
It's one of the cultural sites that Vigan is known for and indeed one of the most popular Vigan tourist spots.
Calle Crisologo (also know as Vigan Heritage Village) is famous for its cobblestone streets, old houses and kalesa (horse-drawn carriage that used to be the old mode of transportation in the Philippines).
I've been wanting to take a stroll through here and was pretty excited when I finally did!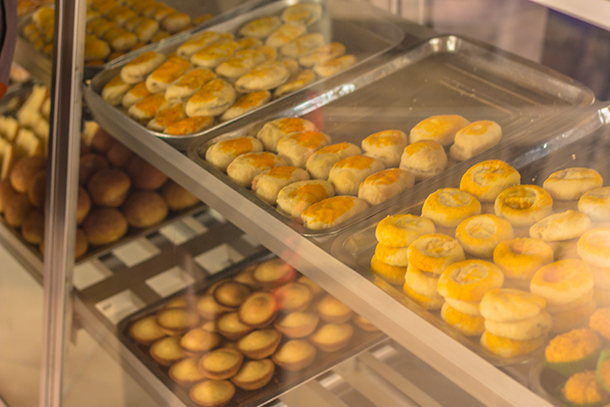 We took our time enjoying the historical structure and even got some yummy bread and some coffee from a bakery that we saw along the way.
I was craving for some coffee when we arrived so the ready-mixed instant coffee was pretty tasty!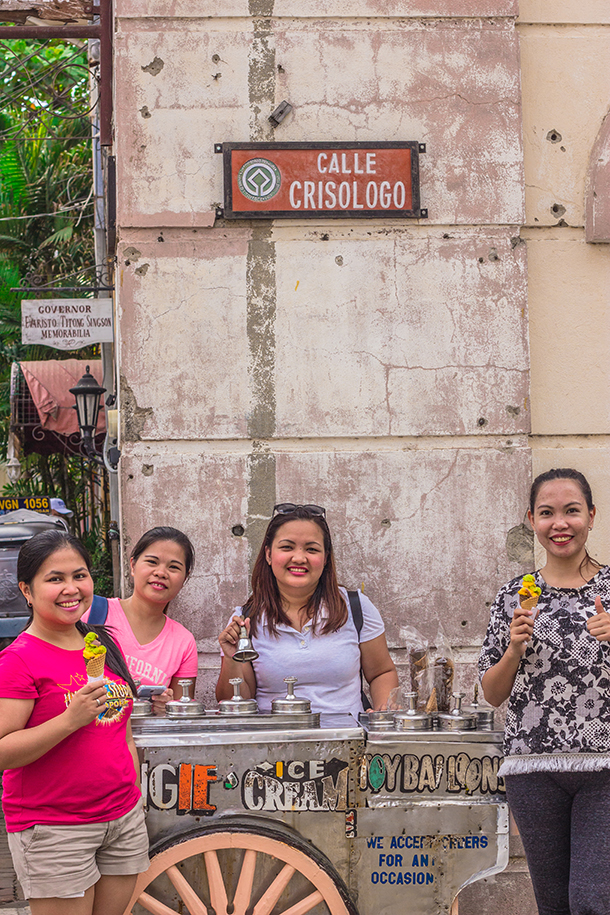 We also spotted a dirty ice cream cart while walking along the street and we just had to stop and buy some!
AND NO, they are not dirty. It's what we call this refreshing dessert sold in the streets on an ice cream cart.
At the edge of Calle Crisologo (well of course, it'll depend where you're coming from). We started our stroll near Diego Silang Street and ended it near Plaza Burgos.
There were souvenir shops (including a store that sold Vigan delicacies) where we purchased some delicious pasalubong (more about that later).
From Calle Crisologo, we passed by Saint Paul's Cathedral.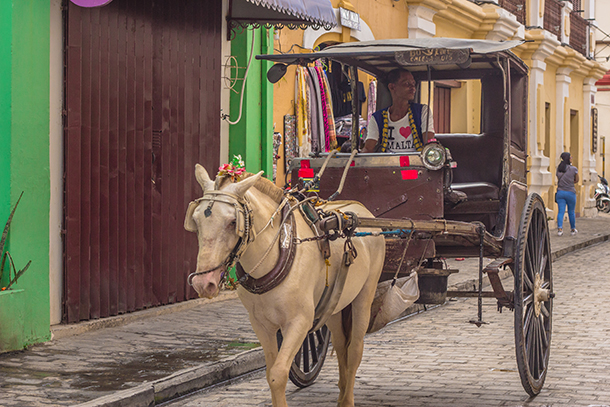 Travel Note: If you want to get a feel of Vigan the old fashioned ways you can hire a Kalesa to take you around.
Saint Paul Cathedral (Vigan Cathedral)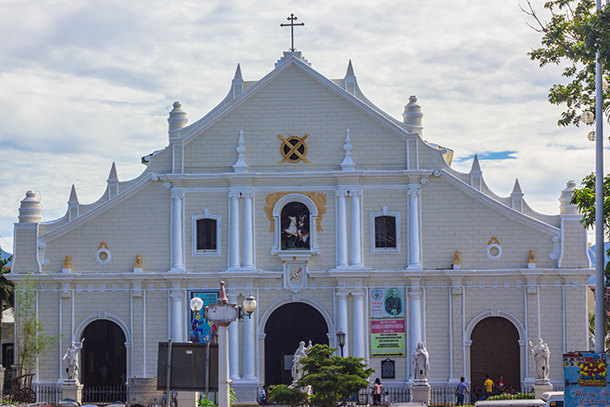 The Saint Paul's Cathedral (also known as the Vigan Cathedral) is a Roman Catholic Cathedral in Vigan. It is part of the UNESCO World Heritage Site declaration for the Historic Town of Vigan. The church is included in the Vigan tourist spots you can visit.
Personally, I love the facade of the Cathedral as it is very bright and welcoming. We did not spend too much time inside the church, however as it was close to lunch time and we had reservations at the Hidden Garden and had one more stop before we go!
Plaza Salcedo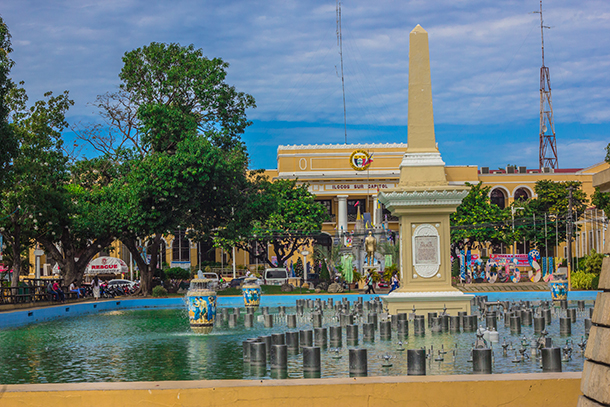 Right in front of the Cathedral is Plaza Salcedo. It was named after the Spanish conqueror, Juan de Salcedo. He founded one of the Hispanic settlements in the Philippines.
What I love about the plaza is the fountain at the centre. There's an area there where you can capture the fountain and the Cathedral as it's background. Very IG-worthy and one of the must-see Vigan tourist spots!
Like the Cathedral, we were just passing through when we went there on our first day. We returned to Vigan on our third day and got to enjoy the views more.
Crisologo Museum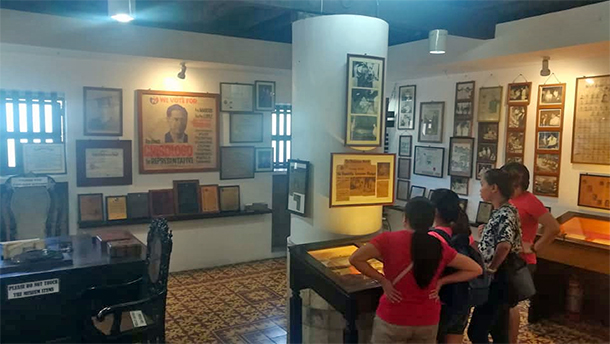 After Plaza Salcedo, we proceeded to the Crisologo Museum. It is an ancestral house of the Crisologo family which was turned into a museum.
The Crisologos is one of the prominent political families in the province. As you walk around the museum, you will notice several memorabilia of the family, including old furniture, snippets of news about the family, and some photos.
The late Ilocos Sur Representative Floro Crisologo's clothes when he was killed was also preserved in the museum. To be honest there were rooms that actually creeped me.
But overall, the museum is very interesting and should be included in your itinerary of Vigan tourist spots. You'll get a feel of how it was way back then.
Travel Note: Like the Watch Tower, there is no entrance fee to visit the Crisologo Museum but you'll need to give a donation at the entrance to help keep the place well-maintained.
After a riveting tour of the museum, we headed to our lunch.
Hidden Garden of Vigan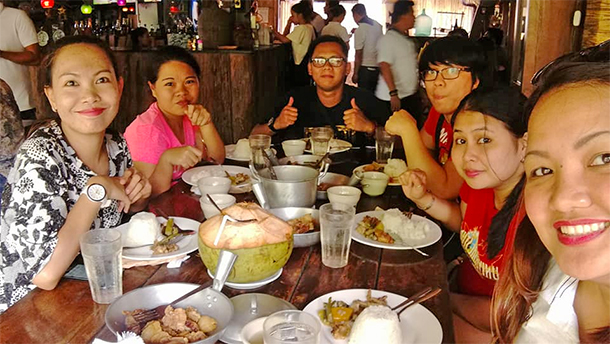 For our lunch we were taken to one of the popular food stops in Vigan: The Hidden Garden. It is a restaurant that not only serve food but a whole new attraction on its own.
Admittedly, the food was great (watch out for my post on Vigan's delicious dishes soon). But I did not expect a cool landscaped restaurant with several hidden surprises in stored for its guests.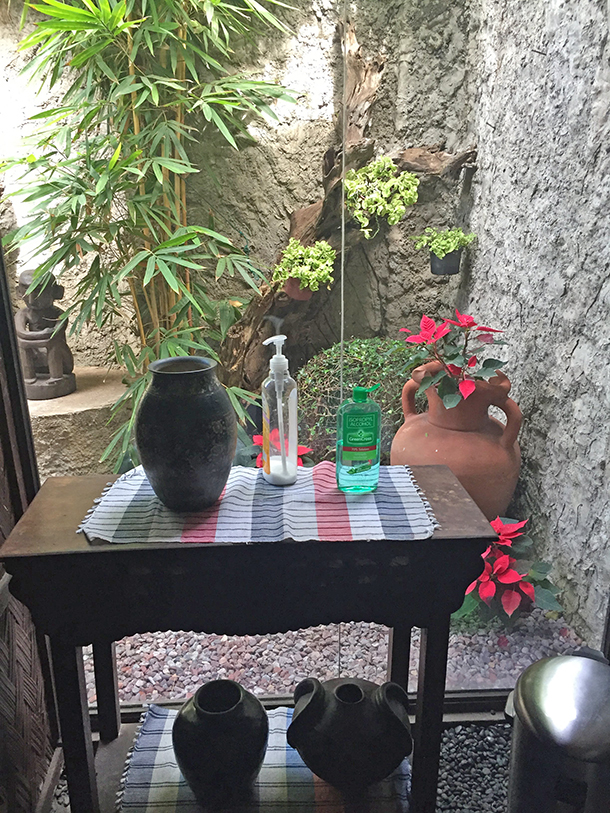 I did appreciate the uniqueness of their restroom too. Instead of the usual wall, the restaurant has installed a glass wall that provides a view outside.
Of course it was enclosed as I did pause a minute and checked just to make sure. It afforded the privacy that one will need.
After a scrumptious lunch, we took the liberty of strolling the area. They had cobblestone walkways that served as a path that goes around the restaurant.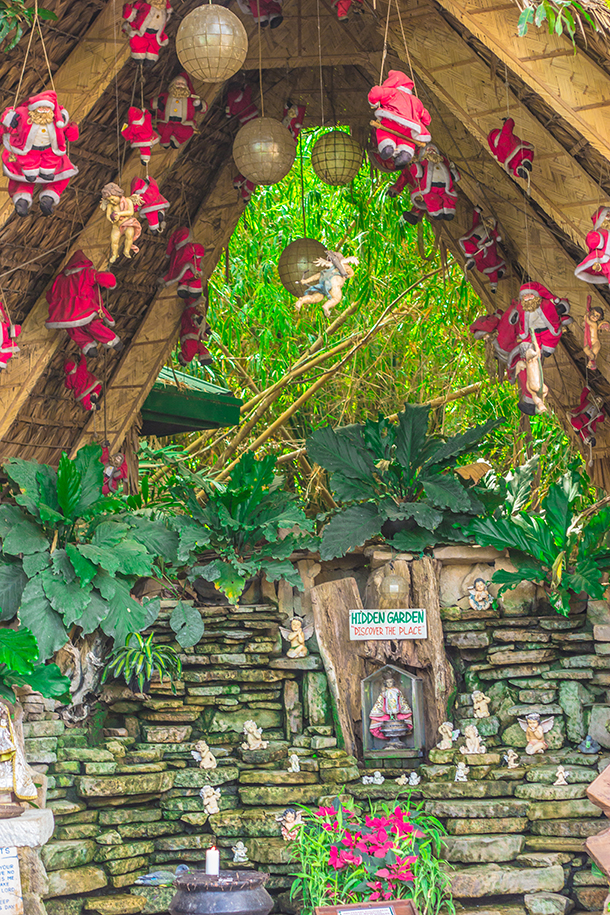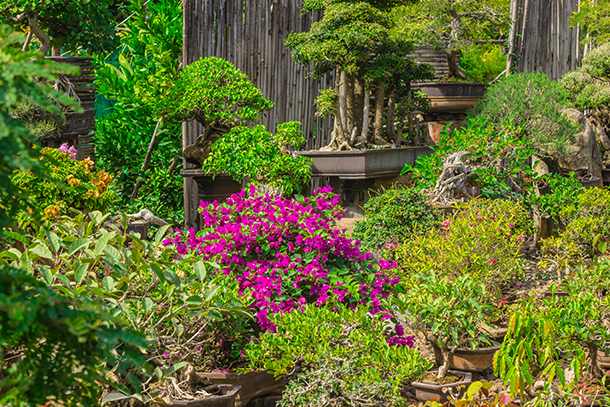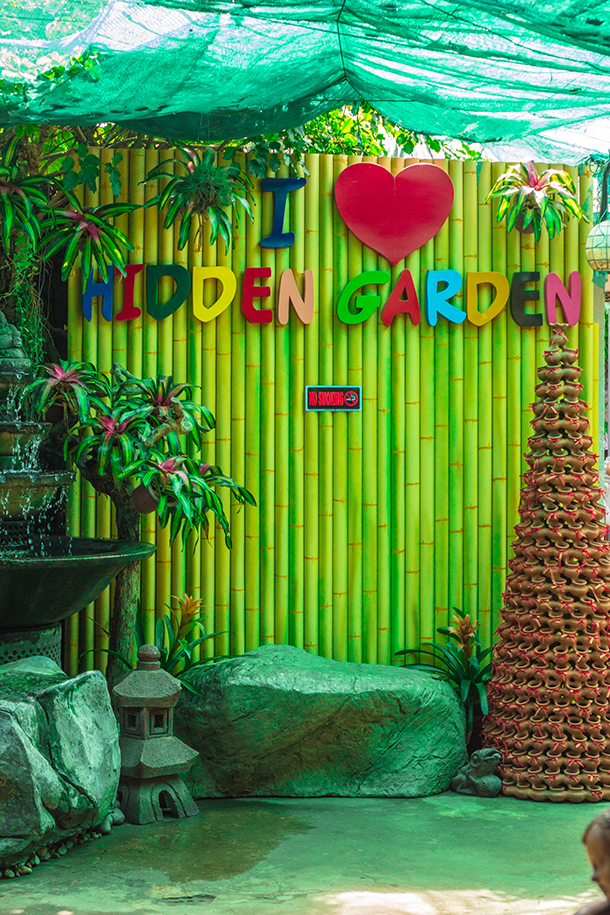 Along the way you will see several displays like this.
It was past 1PM when we finished our tour. We decided to proceed to the Paoay Sand Dunes in Ilocos Norte.
The drive was around 2 hours and we gratefully took the opportunity to rest for the exciting next stop. Little did we know we were about to experience an unfortunate accident.
What to Eat In Vigan
You should not leave Vigan without trying their famous Bagnet or Empanada! We have previously compiled some delicious treats that you should try on our Vigan Foodie Compilation!
Where to Stay in Vigan
Who wouldn't want to stay a day or two in this wonderful heritage city! You may check out affordable hotels in the city here!
Take a look at our route to Vigan, Ilocos Sur's Tourist Spots!
Here's a brief video of our adventure!

Like This Post? Pin It!
Disclosure: We are a participant in the Amazon Services LLC Associates Program, an affiliate advertising program designed to provide a means for us to earn fees by linking to Amazon.com and affiliated sites. Meaning, if you purchase any item by clicking on the link, I earn a commission at NO EXTRA COST to you. Thank you for reading the blog!