Coron, Palawan in the Philippines has always been high on my bucketlist. So when I finally got the opportunity to visit it, I eagerly grabbed the chance. Especially after learning that we can include the coron ultimate tour in our itinerary.
So even after learning I was pregnant and my husband was hesitating, I insisted to continue with the travel plans as agreed. Who would want to miss such a promising trip?
You may be wondering, 'Why Coron?'
Well, for those who are not familiar, Coron is known for its amazing beaches, gorgeous lakes and wonderful diving and snorkeling spots.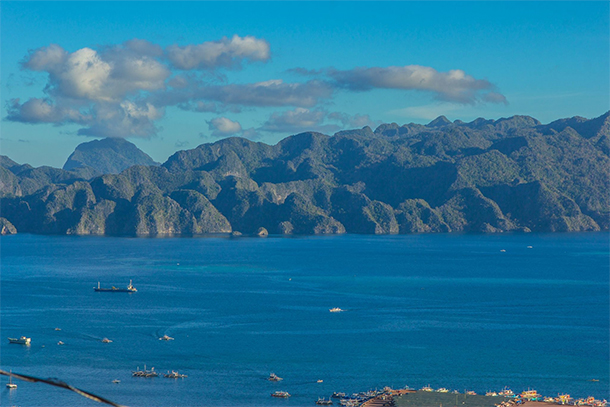 Like the rest of Palawan's famous municipalities, Coron has several beautiful attractions that any nature-lover will admire.
For travelers who are planning a visit to Coron, there are several tour packages you can avail, including the Coron Town Tour, Calauit Safari Tour, Busuanga Island Tour and Island Escapade Tour among others.
With the numerous islands that you can visit and the numerous tour packages, there is absolutely something for everyone.
One of the packages that we have booked is the Coron Island Ultimate Tour from the Calamian Islands Travel & Tours. This was the same agency who took us on our Calauit Safari Tour. The Coron ultimate tour includes a visit to several of Coron Island's gem: its lakes and beaches.
Cost for the Coron Ultimate Tour was around 1,600 Php (31.60 USD). This includes the tour guide, hotel pick up, tourist boat, permits and entrance fees for every destinations and lunch buffet.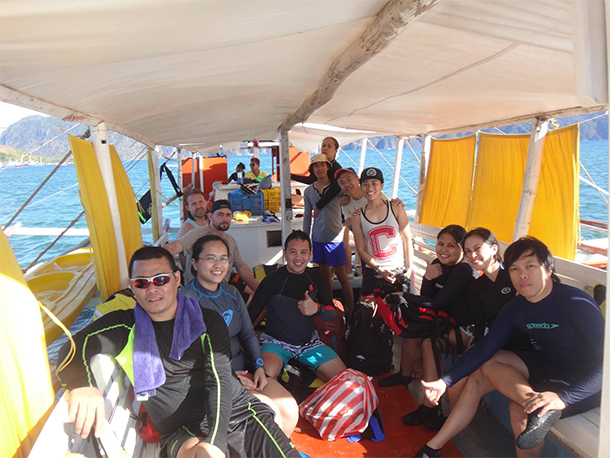 Our booking type was a joiner package, meaning we were joined with other groups during the tour. It was much cheaper than the Exclusive Package which was about 2,500 Php.
There are also joiner tours from local agencies that costs at about 1,450 Php per head and you can book them online.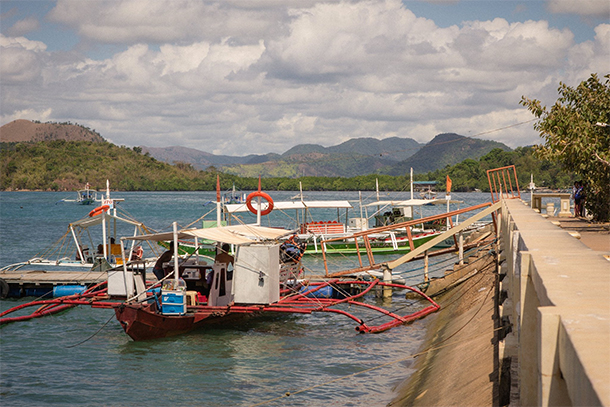 The van that will take us to the port arrived at the hotel at around 7am. We were taken at the port near the Lualhati Park where the boats for the tour were docked and waiting for its guests.
Here, guests may rent additional gear for the trip, including flippers and snorkeling gear. The guides will be more than happy to assist you with the procurement of the equipment.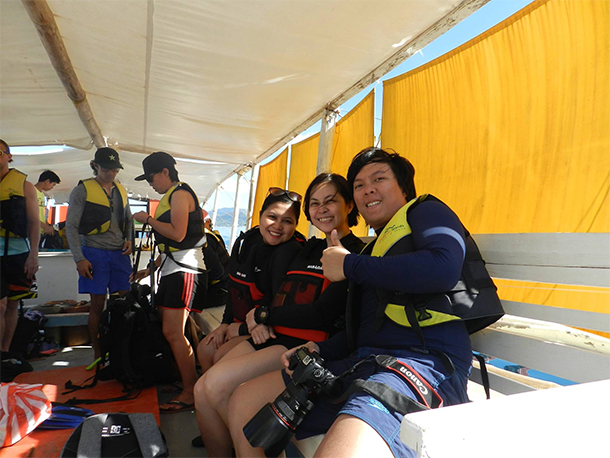 I've mentioned before how my family and I enjoy snorkeling. So for this trip, we bought our own gear/ equipment so as not to worry about renting (ie. snorkeling gear, life vests and aqua shoes). It was more comfortable too to have our own items with us. 🙂
Once set, everyone was ready to explore the beauty that Coron has to offer!
For those who are planning to visit Coron, below were the places that we've visited and the activities that we had!
What Islands to Visit During the Coron Ultimate Tour:
Barracuda Lake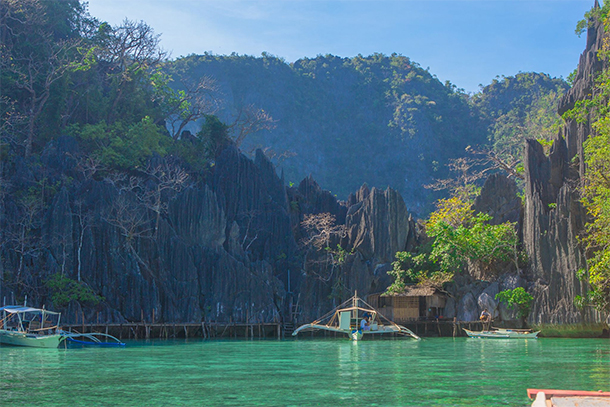 Initially, our itinerary included the Kayangan Lake. Unfortunately, it was closed at the time of our travel due to an accident wherein two (2) tourists died after free-diving in the lake. Hence, the itinerary was changed instead to Barracuda Lake.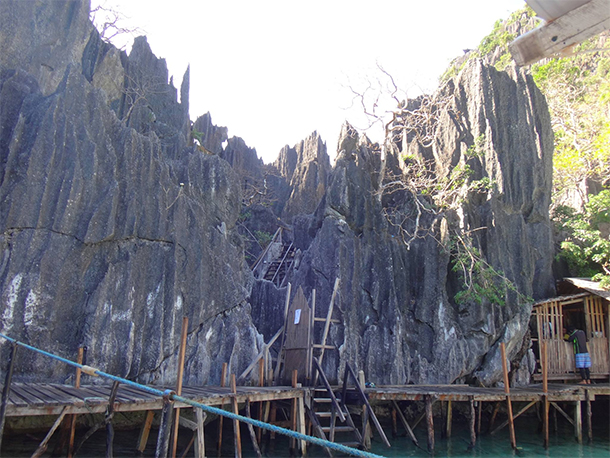 You need to take this 30-40 wooden steps to get to the lake.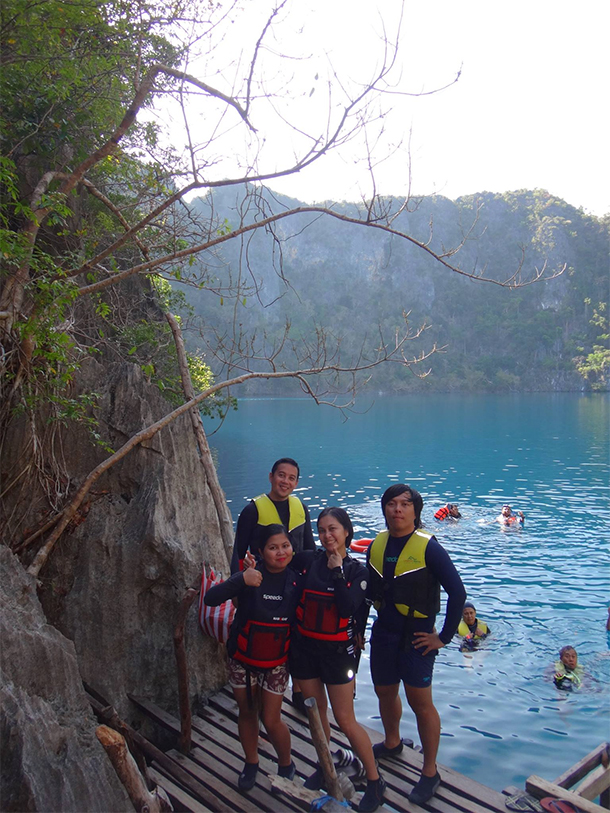 The landing platform at the lake was pretty small. So it is advisable not to linger too long. As for us, we immediately jumped into the water to avoid the crowd and enjoy the lake. That is, after taking this picture. LOL.
Barracuda Lake is famous for its thermocline, meaning its temperature changes rapidly with depth. The lake is a favorite spot for tourists who love to dive.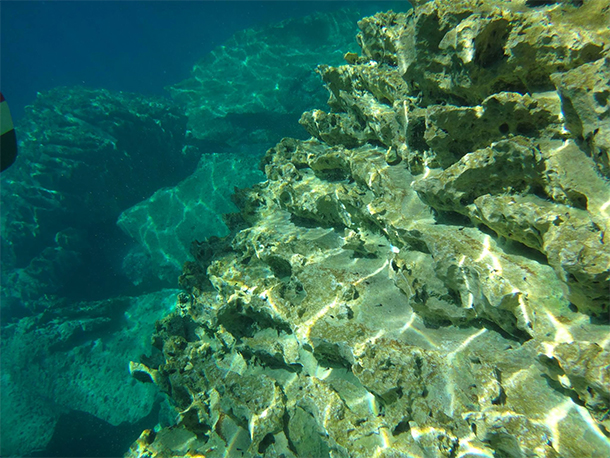 I am no diver, but from what I saw from snorkeling, the landscape at the bottom was definitely unique. It added a nice touch to the gorgeous limestone cliffs that serve as its boarders. Barracuda Lake was indeed one of the most gorgeous lakes I've seen.
CYC Beach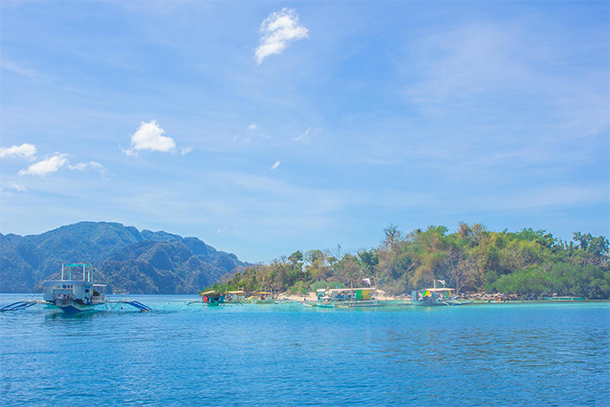 CYC Beach or 'Coron Youth Club Beach', was our second stop for our Coron Ultimate Tour.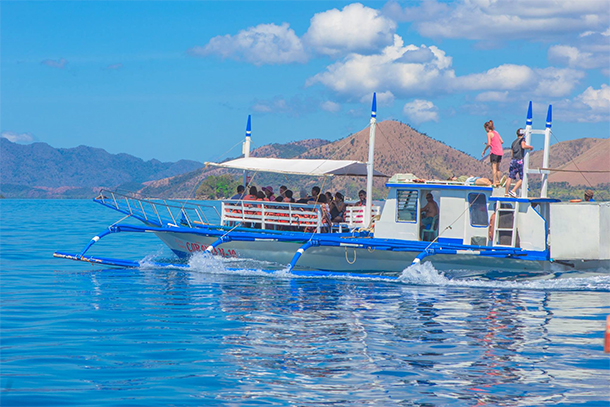 We were supposed to head to the Twin Lagoon, but seeing that there were already other boats going on that direction, our guide opted to proceed to the CYC Beach first and save Twin Lagoon for later.
CYC Beach has picturesque views and powdery white sand. It is perfect for those wanting to sunbath and just enjoy the crystal clear water.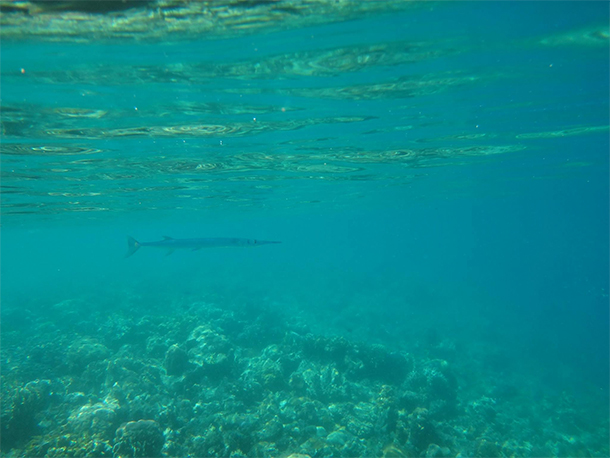 As for us, we chose to enjoy the water and look for fishes and corals.
Skeleton Wreck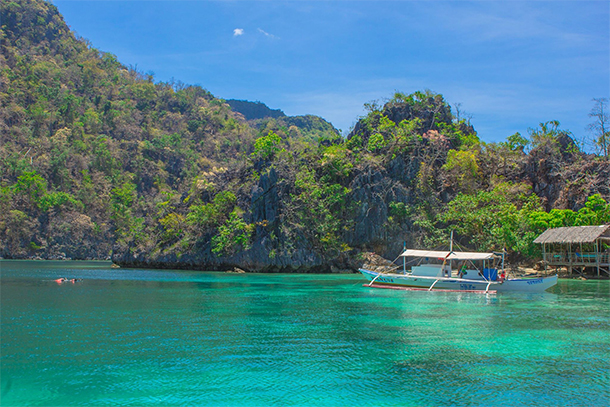 Dive-lovers would be happy to explore our 3rd destination of our Coron Ultimate Tour: The Skeleton Wreck.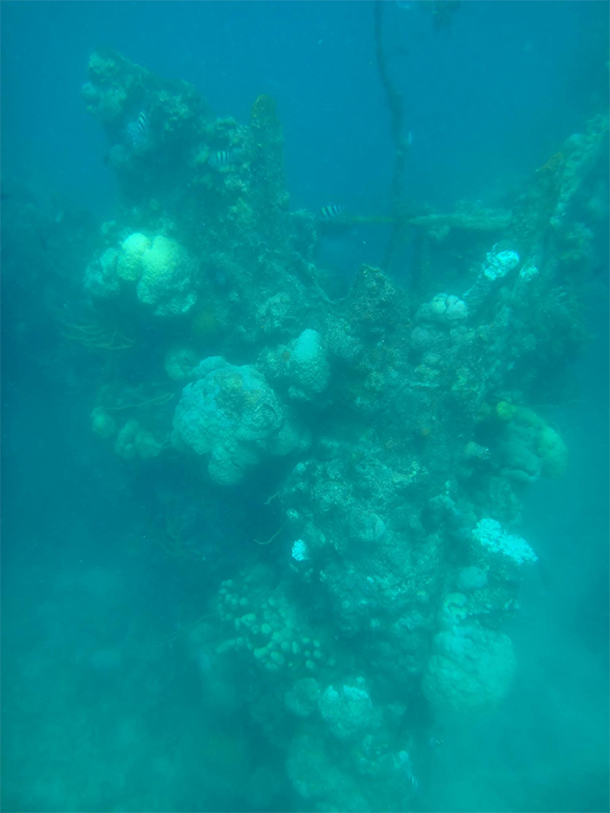 It is a Japanese Sunken Ship that is located around 40 meters below sea level. What is astonishing, however, was how clear you can still see it from above (we were snorkeling).
We had our guide took pictures for us. He was free-diving and was a pretty good swimmer!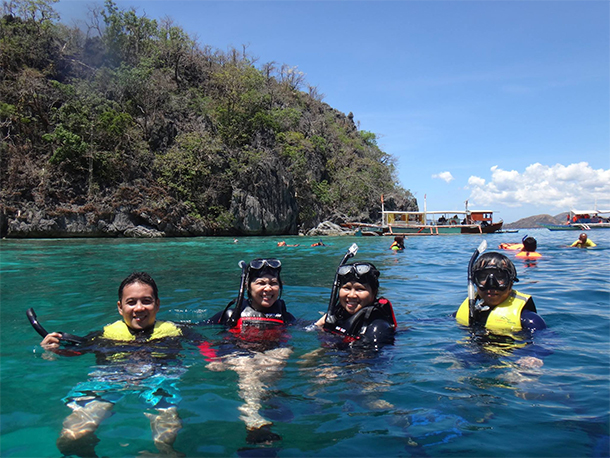 There were plenty of fishes here that you can feed, not to mention the corals on the wreck. Too bad we didn't get to dive and take pictures. We did enjoy the water though. 🙂
Beach 91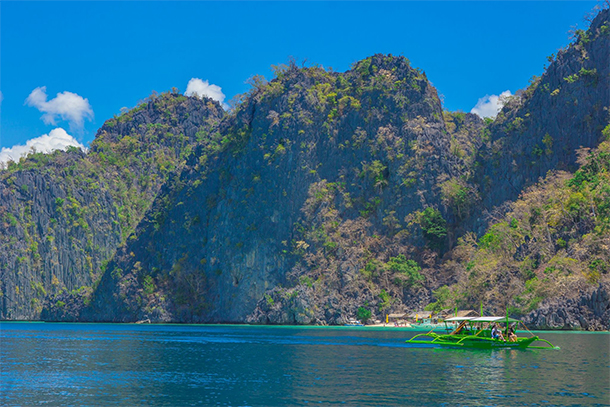 After exploring the Skeleton Wreck, we headed to Beach 91 where our lunch was prepared for us.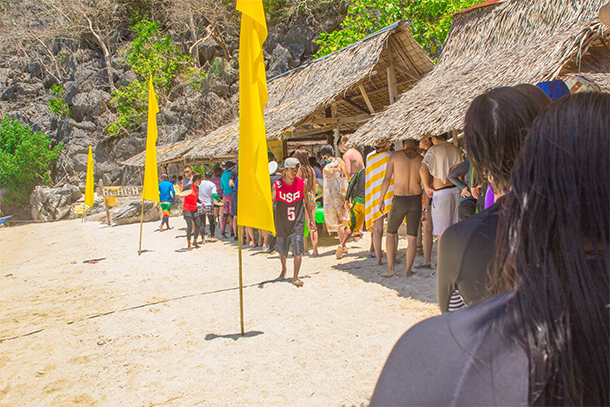 There were cottages set-up with delicious food including seafood, meat and veggies. The view was also breathtaking and added such a great ambiance to a relaxing lunch.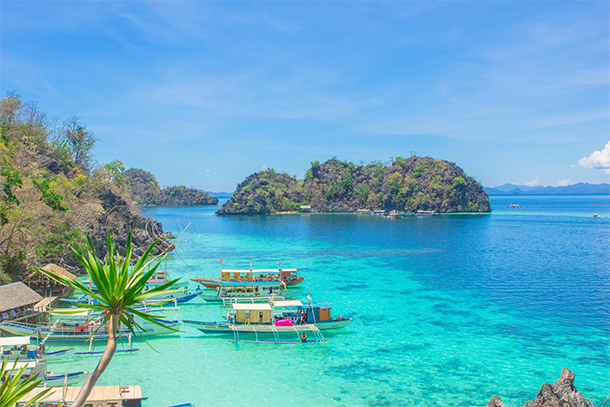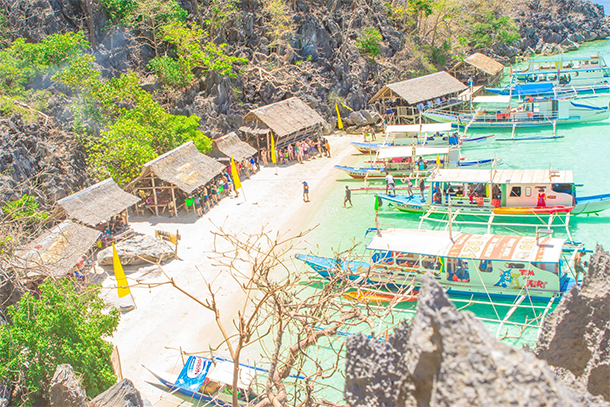 Our guide was very game and took pictures for us of the island. See how breathtaking the view is!
Twin Lagoons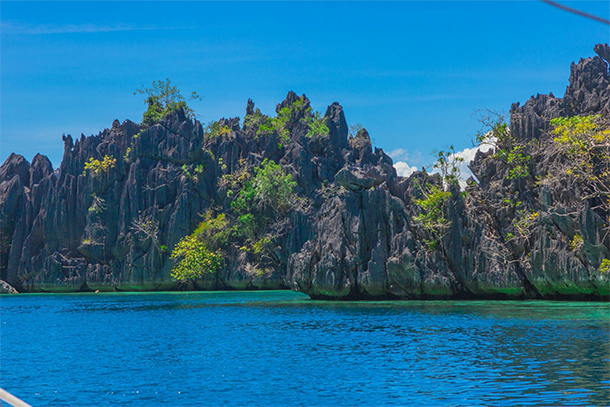 After our scrumptious and relaxing lunch, we then headed to the Twin Lagoons. This was indeed, for me, one of the highlights of our Ultimate Coron Tour.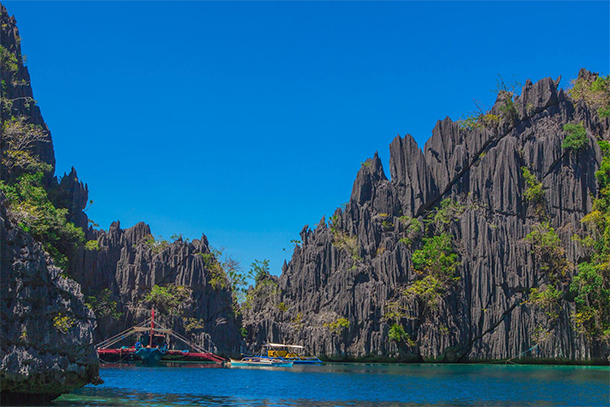 We were greeted with the amazing views of Coron's karst landscape and aquamarine waters as we were approaching the lagoons.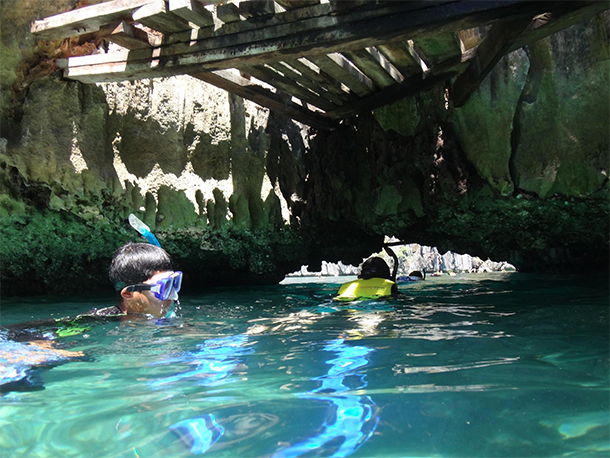 The Twin Lagoons are two bodies of water separated by a wall of karst. The two lagoons are separated by walls of karst and can be accessed by entering a small crevice under the rock. Two to three (2-3) persons can swim through this narrow opening at a time.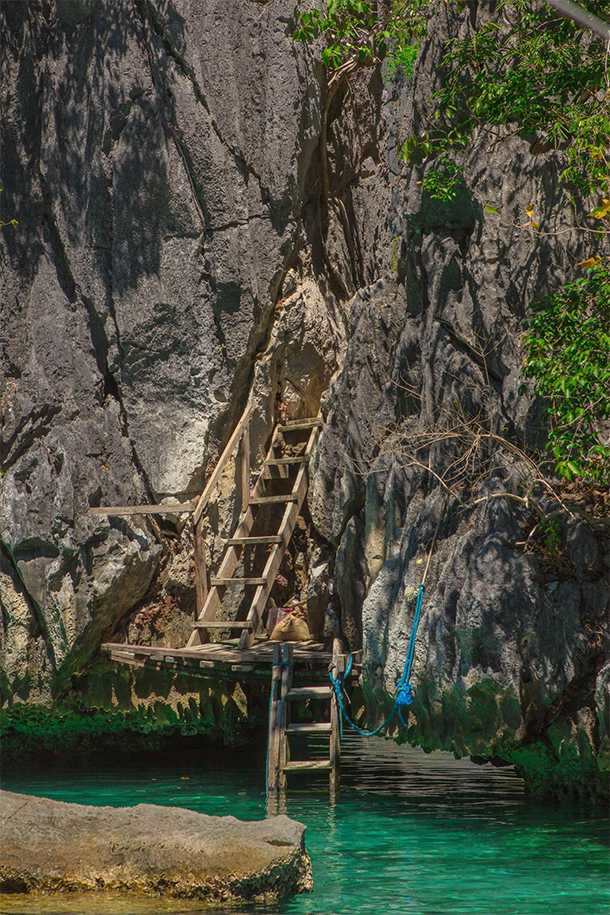 On high tides, this entry is submerged into water. Once this happens, visitors may use the wooden ladder built over the cliff.
Aside from being an alternate entry to the second lagoon, climbing the ladder will greet you with the lagoon's amazing views.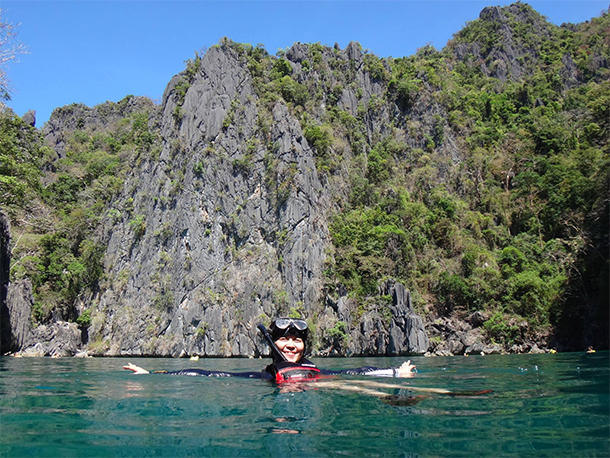 We spent the entire time leisurely swimming in the second lagoon. The water was very deep in most parts and temperature differs on some areas. It was pretty awesome to just float away on its waters.
Siete Pecados Marine Park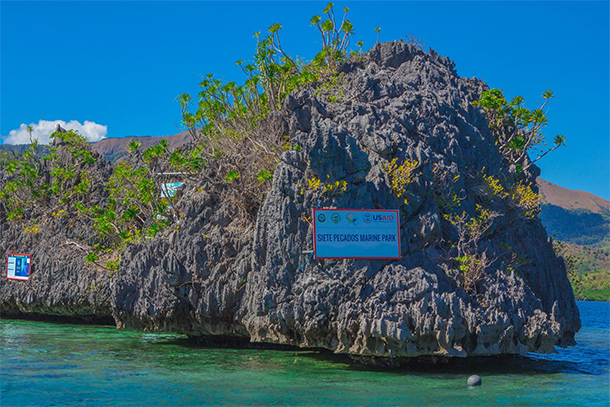 Our last stop on the Coron Ultimate Tour was the Siete Pecados Marine Park. For coral-lovers and those wanting to snorkel, this is the place for you.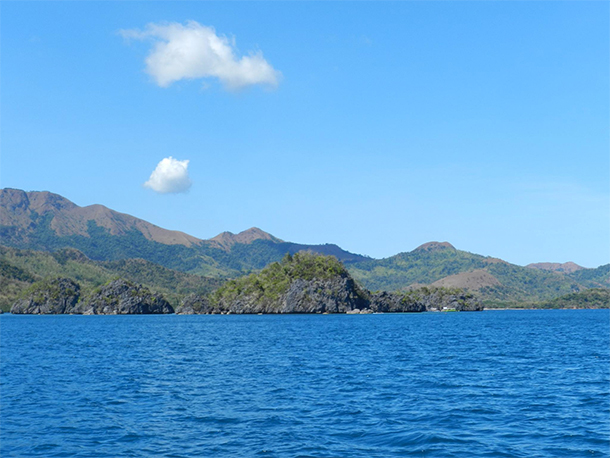 The name 'Siete Pecados' was derived from the seven islets surrounding the area. According to the legend, it is believed to be the seven daughters of a local who went swimming against their mother's orders and drowned. The seven islets appeared after their death.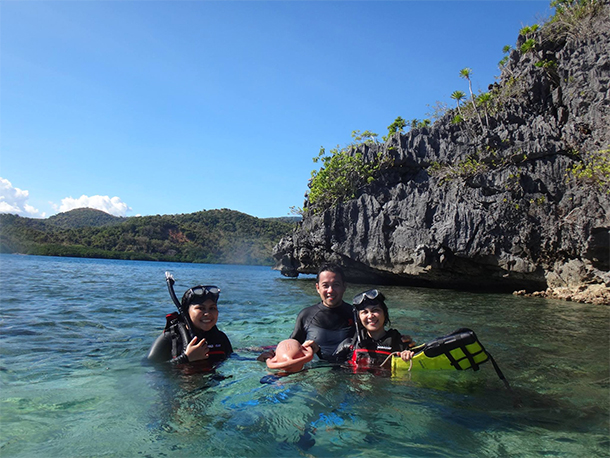 This marine park boasts of an abundant marine life, including colorful corals and fishes. Not to mention the crystal clear water that is very common in Coron.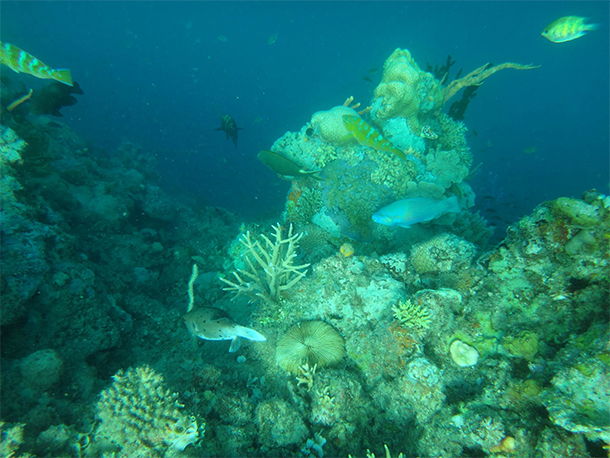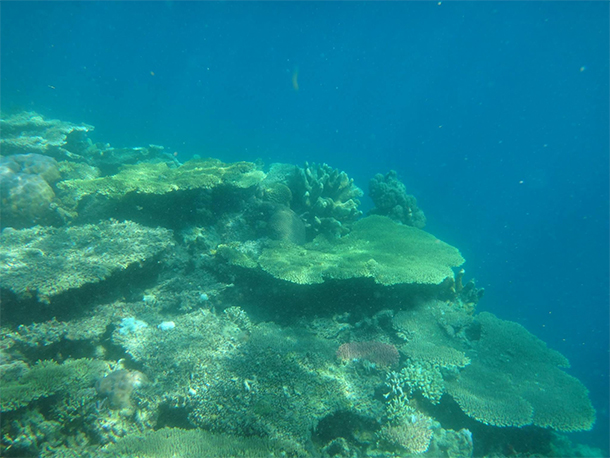 We managed to explore a part of the marine park and it was truly amazing. This reminded me of how much I love Palawan and its gorgeous corals!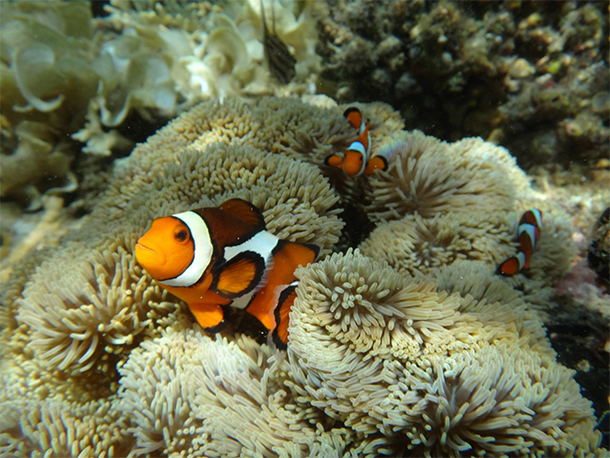 Feeding the fishes is prohibited so as not to disturb the natural food chain in the park's ecosystem.
It took us the whole day to complete the Ultimate Coron Tour and I just loved every moment of it.
It was just too bad about the Kayangan Lake though. I'm sure it would've been awesome to see one of the most cleanest lake in Asia!
Maybe when I get to visit Coron again, I'd be able to visit it too!
Have you ever been to Coron? What was your favorite part of the Island's Coron Ultimate Tour?
Like This Post? Pin It!